Why have Lost, Ugly Betty and 24 disappeared from TV?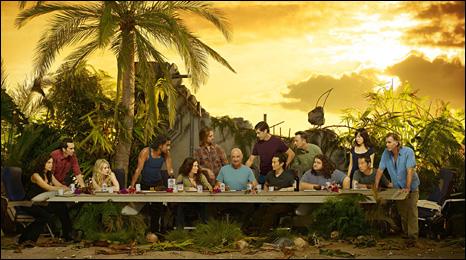 It's been a year of some much loved and long running TV shows coming to an end.
There'll be no new episodes of ER, Lost, 24, Heroes, Flashforward, Numb3rs, Ugly Betty, Nip/Tuck or Law and Order among others.
Each year TV shows bite the dust but there does seem to be a much bigger number of high profile shows getting the axe recently.
Newsbeat decided to have a chat with stars of shows that are still running to find out where they see the future of TV.
New world of television
Elizabeth Mitchell stars in US hit alien drama V, that has just been signed for its second series. Before that she played Juliet Burke in Lost and Dr. Kim Legaspi in ER both now defunct.
She thinks the TV industry is undergoing a change. "We're entering a whole new world of television with cable and with the internet.
"All good things I suppose must come to an end, ER had a fantastic run and it was exciting with Lost as they knew when they were going to end."
Some shows don't get the luxury of knowing when they'll be finishing which leaves fans hanging without any proper endings.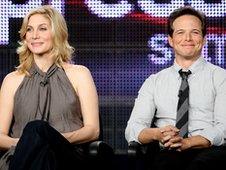 In the States some pilots only last a couple of episodes before they are dropped and in this new TV world they're getting tougher.
Many networks try and make money with cheaper reality TV shows so if expensive dramas aren't paying off they're quick to cut them.
Starring alongside Mitchell in V is Scott Wolf who played Bailey in Party of Five. It was a hit in the 90s and also starred Lost's Matthew Fox, Neve Campbell and Jennifer Love Hewitt.
Tricky second series
Wolf has had a more up and down career than his Party of Five co-stars.
He agrees with Mitchell that the TV world is changing "To make it out out of a first season any more is difficult. Audiences are fickle, attention spans are shorter and there are so many more places to look.
"The days of watching something you don't really love are behind us and so you have to really turn out something great every week."
Since Party of Five Wolf appeared in two short lived TV series The Nine and Everwood:
"In my experience to make a great pilot is challenging but quite possible but as you continue on it becomes more difficult to sustain a story and keep telling it well and consistent."
And the signs are looking good for V - the show has got good ratings in the States, it's on the Syfy channel over here and is expected to be snapped up by a terrestrial channel soon.
Vampire diaries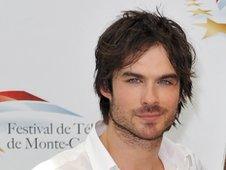 Another show that has managed to get an elusive second series is the Vampire Diaries.
Aimed at a similar audience to the Twilight franchise the TV show could have faded after that initial interest - but its ratings grew as the series continued and the stories developed.
The show's popularity in the US has spread over here - fans queued up from 3am for a signing when the cast visited the UK this year.
Ian Somerhalder who plays the bad vampire Damon used to play Boone Carlyle in Lost. "There is a weird marketplace in the world economy right now, entertainment is definitely no exception to that, I think it's been hit really hard.
"However certain shows are hitting and if you're on one of those shows man you're the luckiest person in this business."
Don't count your chickens
Paul Wesley who plays his brother and good vampire Stefan, has experienced the tough side of the TV industry "I've done a bunch of pilots and none of them have really taken off, they've either not made it at all or gone a couple of episodes.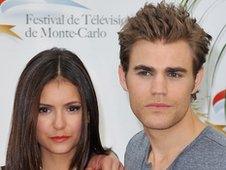 "So I'm like, 'Oh this is what it feels like to be in a show that might be on for a little bit."
But he realises in the current market you can't count your chickens. "It's nice but you never really rest easy, we always want to make it better and better."
Come the autumn we're going to get a host of new pilots, including Friends' star Matthew Perry's new comedy Mr Sunshine. It will be interesting to see how many survive more than a few episodes and actually make it over here.
Wolf is hopeful that his show V will take over where the likes of Lost and Heroes left off: "I feel like there is a big window here where people are wanting to find the next thing to be addicted too on television and so I hope we fill that need for people."