Facebook personal details: Staying safe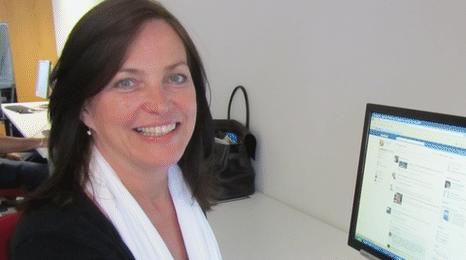 One hundred million people have had their details posted on the web by a security consultant who says it's to show flaws with the site.
Lots of people have got in touch with Newsbeat looking for a bit of help on keeping information private online.
However many think the problem isn't with Facebook.
People like Emi Watson. She said: " Facebook have told people over and over and over again how to set the privacy settings on their profile.
"If people don't or won't listen, they shouldn't be allowed to complain when their information gets used."
How do you check?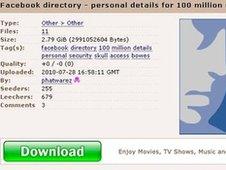 And Conrad warned it's hypocritical:
" I find it funny how many people are happy to show pictures of themselves in all states of undress but mention a phone number being shown and they get the fear. "
So how do you check if you are among the 100 million?
You can find out if your name is on there if you search the Facebook Directory.
Your name will only be on there if you've allowed your profile to be listed on a public search engine.
Facebook have issued a statement on all this. They insist it isn't a problem and that information that people have agreed to make public is already exists in Google, Bing, other search engines, as well as on Facebook.
Privacy settings
How to stay private
Go into Account
Choose Privacy Settings
Choose Applications and Websites in the bottom left corner
Find Public Search at the bottom of the list that appears
Click Edit Settings
Untick the box which says Enable Public Search
Sue Llewellyn is a Social Media trainer. She's been giving Newsbeat a few tips.
She says have a think about how much information you are willing to give away: " Always assume everything you put up is going to be public."
Then when you are on Facebook, click on account. It's up on the top right of your home page.
Sue says have a look at the privacy settings and lock them down.
"When you've done the preview my profile, then you can see exactly what the world sees about you. If you're happy with that that's great."
You can also put your name into a search engine and see what comes up. Do it for your mates as well just in case.