Holiday travel insurance complaints rise by nearly a third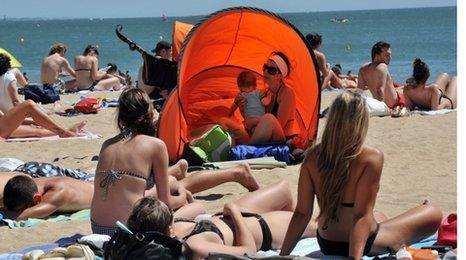 Complaints about travel insurance companies have risen by 28% over six months, according to the Financial Ombudsman Service.
They're upholding more than half of the cases they deal with and say a lot of them are for lost and stolen items.
Mark Roberts and his girlfriend had big plans for their holiday in Spain.
They were staying in a villa with another couple of friends, and were going to hire a car and explore for a few days.
They fancied some big nights out too.
But on the second day of their holiday, they decided to chill by the pool.
When they got back, someone had broken in and stolen £700 worth of cash.
Almost half of that belonged to Mark.
Online insurance
All this meant they had to stay in and have a much quieter week than they had wanted.
Anything Mark spent had to go straight on his credit card.
He had taken out travel insurance before he went away, so thought he would get his money back.
It's ridiculous small print, which doesn't make much sense when you try to decipher it anyway. It's 40 pages. No one's got the time of day to go through it
But when he called to put in a claim, they said he wasn't covered for cash.
He said: "I was on the phone for about two minutes. They basically said, 'Sorry, there's nothing we can do.' I got told there was nothing I could claim back at all.
"You feel a bit cheated really. What's the point in taking out this insurance?"
He'd taken the insurance out online and the company had emailed him his policy details.
He admits he only skimmed through it.
He said: "It's ridiculous small print, which doesn't make much sense when you try to decipher it anyway.
"It's 40 pages. No one's got the time of day to go through it. If you did that with your car insurance, your travel insurance, your house insurance, you'd never have the time to do anything."
Common complaint
He feels it was unfair, and that he didn't get the type of cover he expected to.
He thinks policy details should be much clearer.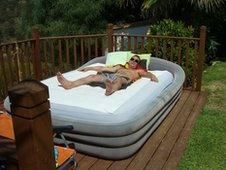 Emma Parker is from the Financial Ombudsman Service and says many insurers are digging their heels in about paying out claims.
Some are asking people to provide receipts for every single item in their lost luggage.
But some customers are putting in fraudulent claims, and others are expecting too much out of their insurance.
She said: "Excesses do apply to insurance. That means there's an amount the insurers expect you to pay before they will pay your claim. But it is important to be realistic."
If you aren't happy with your insurance company, you need to complain to them first.
But if that doesn't settle it, you can ask the ombudsman to get involved.
The Association of British Insurers says the industry paid out £200 million last year for items that had been lost or stolen on holiday.
But they say they have to be rigorous over all claims, especially because not every customer is honest.
Spokesman Malcolm Tarling says, "Last year, travel insurers detected frauds worth £5 million on travel insurance.
"Clamping down on the dishonest minority, enables competitively priced travel insurance to continue to be available to the honest majority."
Mark has decided he's going to complain to the watchdog and then he and his girlfriend are going back to Spain.
He says he's learnt the hard way.
"I'm going to have a good look, have a good read through, and find out which is the best policy."