Deadly crush at Love Parade dance music festival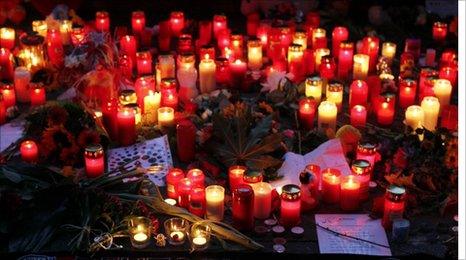 Officials in Germany have opened an investigation into the deaths of 19 people at this year's Love Parade.
Hundreds more were injured when revellers were crushed in one of the tunnels leading in and out of the event in Germany.
Temporary shrines have been set up at the tunnel to remember the victims.
There are hundreds of candles, flowers are tied to railings and people have left messages.
Couldn't breathe
No British people died but 19-year-old Amy Chapman from Brighton was one of those caught up in the tragedy.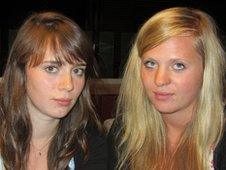 "There were people lying on the floor, everyone was so pale, they looked so ill. They needed air and I felt the same - I couldn't breathe."
The free festival was being held at an old train depot in the industrial city of Duisburg in the west of the country.
It's claimed more than a million people had come to enjoy the event, although that number hasn't been confirmed.
Escape route
German police say they had been controlling the amount of people in the tunnel all day.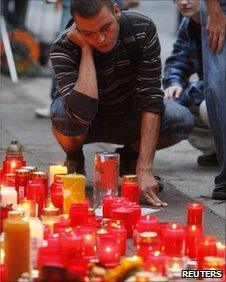 They insisted there was room for people to move at the time of the tragedy.
Witnesses claim they were packed in too tightly.
People were climbing over one another to find an escape route.
The parade was one of the longest running dance events in the world.
It first took place in 1989 and was held in Berlin until 2007.
Following the deaths, organisers say Love Parade will never happen again.