DJ Mary Anne Hobbs leaves Radio 1 after 14 years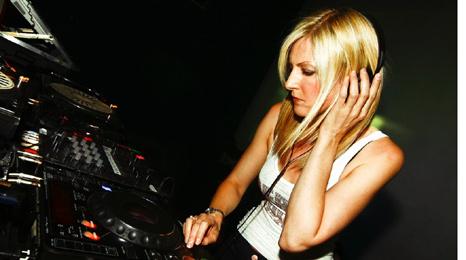 Mary Anne Hobbs is leaving Radio 1 after 14 years at the station, it's been announced.
The DJ, whose dubstep show airs early every Thursday morning, will host her final show on 9 September.
On her MySpace page she said: "Yesterday I resigned from BBC Radio 1, after an amazing multi-dimensional 14-year career.
"It's an optimum moment to bow out, at the very top of my game... Thank you so much for listening."
The 46-year-old, originally from Lancashire, says she'll continue to DJ live, work in film and curate at the Sonar festival in Barcelona.
She's also accepted a job mentoring and teaching students at the University of Sheffield's Union Of Students radio station, TV station and newspaper.
Passion and energy
Mary Anne Hobbs joined Radio 1 after working for NME, Loaded and BBC GLR radio on Sunday mornings alongside Mark Lamarr.
She fronted Radio 1's rock show for five years and also hosted a film review show with Mark Kermode called Cling Film.
The station's deputy controller, Ben Cooper, said: "Mary Anne's passion and energy for her music means she has been an amazing ambassador for Radio 1 in the UK and around the world.
"We all wish her all the very best for the future."
BBC Radio 1 says it'll announce plans for the slot in the next few weeks, with the new programme "following the tradition of providing distinctive specialist music content".