Prodigy issue travel warning for Milton Keynes gig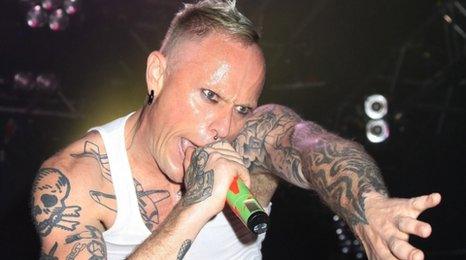 The Prodigy have issued a travel warning ahead of their headline gig at Milton Keynes bowl this weekend (24 July).
A message on the dance act's official website says that there will be a "limited extended train service" for fans planning on travelling home after the event has finished.
Train operator London Midland are advising concert-goers to travel back the following day, Sunday, if they can.
"We cannot guarantee that our trains will have enough capacity to get everyone home on Saturday night," they said.
However, London Midland has said they'll provide an extra 4,000 passenger spaces on services to London following the event with the final London-bound train leaving at 23.46.
The Prodigy's statement added: "Plan your exit from the arena so you can catch your return connection and heed any warnings on the train websites."
The sold out 65,000 capacity gig is a celebration for the Essex dance act who enjoyed a successful 2009 with their most recent album Invaders Must Die.