First-time buyers 'need £37,000' to purchase home
First-time buyers now need to find an average of £37,000 up front before they can buy their first home, according to figures seen by Newsbeat.
House prices have risen over the past year and banks are still asking for a large deposit to secure the best mortgage deals.
"Getting that kind of money together can take a good few years," said Anthony, 28, from Leamington Spa.
"You've got to live at the same time, so you have to sacrifice a lot."
The number of new first-time buyers has fallen to a near record low while the average age has risen to 29 or 37 without financial help from parents.
Deposits up
The latest report from the Council of Mortgage Lenders (CML) shows the typical price of a first home in the UK now stands at £139,000, although there are wide variations depending on where you live.
Prices have been drifting up along with a general rise in the housing market.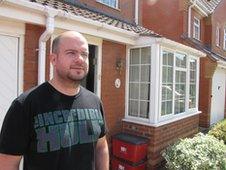 But the biggest change in the last two years has been in the deposit needed up front before you can qualify for a competitive mortgage deal.
Back in 2008 the average first-time buyer had to find around £14,000 in savings or help from relatives.
The credit crunch and recession has dramatically cut the number of mortgages available.
The typical buyer now needs to find 25% of the property's value or around £34,000.
Add in other up front costs like solicitors, surveys and mortgage fees and the total comes to around £37,000 for an average first purchase.
"I've been living with my mum while I've been saving up," said Anthony, who is hoping to finally move in August.
"If you want to start a family and get married then you have all these obstacles you come up against."
High interest rates
Like most first-time buyers, Anthony and his girlfriend eventually had to borrow from parents to build up the cash for a deposit.
"We just couldn't have done it without them," he said. "Every time we thought we were getting somewhere, the goalposts just kept moving."
TYPICAL COST OF FIRST HOME
Deposit: £34,708
Mortgage fee: £902
Legal fee: £650
Land registry: £200
Searches: £200
Survey: £300
Money transfer: £30
TOTAL: £36,990
Mortgage companies claim there are loans that let you borrow 90% and even 95% of the property's value.
But most lenders charge a much higher interest rate on those deals, often putting the monthly repayments out of the reach of first-time buyers.
"It's harder now than it ever has been to buy a house in your 20s," accepts Michael Coogan at the Council of Mortgage Lenders, which represents banks and building societies.
He says banks favour customers with bigger savings partly because they are thought of as less risky and partly because regulations make lending to someone with a small deposit more expensive.
Many economists expect to see house prices fall back over the next 12 months which could help any potential buyer thinking about getting that first place.
In the longer term though more might depend on both the economy and the house building policies of the new coalition government.
"I don't think it's ever been harder for first-time buyers to get on the ladder than today," said the new housing minister Grant Shapps.
"Unfortunately there is no magic wand solution to all of this. You have to sort out the reasons why housing is so expensive.
"There is not enough of it and mortgages are too difficult to come by at the moment."
Help 'hard to find'
A total of six different government-backed schemes are designed to help first-time buyers.
The biggest, New Build HomeBuy, lets you buy a part share of a new property and then rent the rest from the local housing authority at a price normally below the market rate.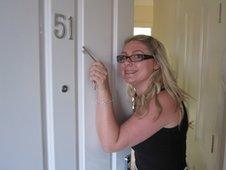 Natasha, 25, bought 25% of her new two bedroom flat in Eastleigh, Hampshire, in 2009 for about £30,000.
She had to find around £6,000 up front and now pays £170 a month for her mortgage plus another £325 in rent.
"If I had to save for a bigger deposit there would have been no way I could have done it," she said. "It's a lot of money especially if you're paying rent at the same time."
Homebuy was originally meant to help 'key workers' like nurses and teachers but was extended in 2008 to all genuine first-time buyers with a household income below £60,000.
Critics, though, say take up has been slow and some schemes are so badly promoted that most first-time buyers have never even heard of them.
Grant Shapps told Newsbeat the number of different initiatives was "incredibly confusing" so should be simplified and cut back.
He described shared ownership as "amazingly important" but could offer no guarantee any scheme would survive future cuts in government spending.