UK unveils Taranis unmanned combat jet prototype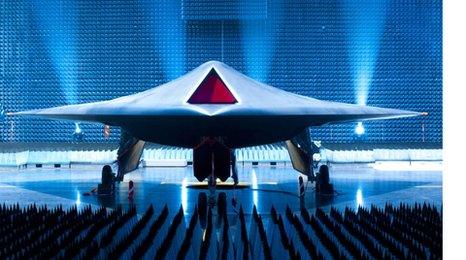 The Ministry of Defence (MoD) has unveiled a prototype of its first unmanned combat aircraft.
The plane will test the possibility of developing a stealth jet fighter with no pilots.
The MoD says the Unmanned Combat Air Vehicle (UCAV) would be able to precisely strike targets at long range and would be controlled by military crews on the ground.
BAE Taranis is named after the Celtic god of thunder.
Speaking at its unveiling in Lancashire, minister for international security strategy Gerald Howarth said: "Taranis is a truly trailblazing project.
"The first of its kind in the UK, it reflects the best of our nation's advanced design and technology skills and is a leading programme on the global stage."
Flight trials of the prototype unmanned combat aircraft will start next year.