Ne-Yo: 'Cheryl just needs the right song'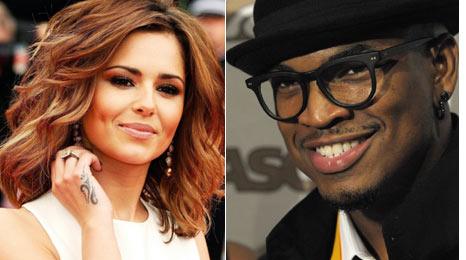 Ne-Yo has told Newsbeat he's been speaking to Cheryl Cole about a collaboration.
Cheryl's currently ill with malaria and she's cancelled her appearance at V Festival, but it's thought she'll attempt to break the US market at some point later this year.
Could Ne-Yo be the songwriter to help her pen a hit record? He said: "We've been talking about doing some stuff together.
"Although nothing has happened so far Cheryl is definitely on the list."
Having had a successful career in Girls Aloud, Cheryl has managed to launch her own solo career.
Ne-Yo thinks she can do the same in America: "She's gorgeous. She can sing. She can dance. I don't see why she wouldn't do well.
"All she needs is already there - she just needs the right song. All she needs is a good record."
Blue buddies
Ne-Yo knows a thing or two about writing good records for pop divas.
He wrote Irreplaceable for Beyonce and two tracks for Rihanna, Take a Bow and Unfaithful.
It's not just breaking new artists that Ne-Yo is interested in, it looks likely he'll also be writing some tracks for the return of boyband Blue.
He said: "We got the phone call about doing some stuff for them. Lee Ryan is a good friend of mine. He's the guy in the group that I know best.
"Now the rumour is that they're going to get back together so I told them, 'Whatever you need just let me know'."
All these collaborations have had to wait though.
Ne-Yo said: "When I was doing this album I shut everyone out because I knew how much work it would be.
"But now it's finished I can go back in with other people."
Ne-Yo's fourth studio album Libra Scale is due out this autumn.