Mark Ronson reunites with Amy Winehouse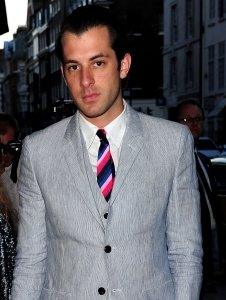 Mark Ronson and Amy Winehouse have collaborated for the first time since the singer's 2006 album Back To Black, which he produced.
The song, a cover of 60s hit It's My Party by Lesley Gore, is for a compilation organised by legendary producer Quincy Jones.
Speaking to Newsbeat Ronson said: "I love it, it's great. She sounds brilliant on it.
"It's quite funny to come off of my album where the whole tag line, or thing we told ourselves, was no covers, no horns and then to do a very Amy sounding record like that."
A release date for the compilation has yet to be confirmed.
Meanwhile, Mark Ronson's second solo album Record Collection will be released in September.
His first, Version, went to number two in the album chart and featured artists like Amy Winehouse covering The Zutons' Valerie and Lily Allen doing her own version of Kaiser Chiefs' Oh My God.