Bugatti Veyron regains fastest car title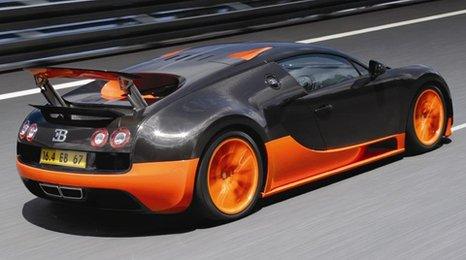 Bugatti's Veyron has reclaimed the title of world's fastest supercar.
A new version of the vehicle, called the Super Sport, hit 268mph at Volkswagen's test track in Ehra-Leissien, Germany.
The Veyron's previous record of 253mph was broken in 2007 by the American SSC Ultimate Aero which reached 256mph.
Bugatti test driver Pierre Henri Raphanel piloted the Super Sport over two runs, averaging 431.072 km/h (268mph).
Uprated specs
The new top speed was reached after Bugatti uprated the specifications of its flagship sportscar.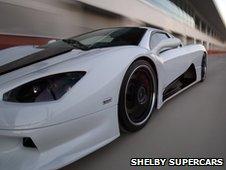 Its 8.0 litre, 16 cylinder engine remains the same.
However, its four turbochargers have been upgraded and larger intercoolers added.
The new combination raises the Veyron's power output from 1,001 horsepower to 1,200hp.
Bugatti has also redesigned the car's bodywork, with an all carbon fibre shell reducing weight.
Top Gear
The standard Veyron's top speed was famously put to the test on the BBC's Top Gear programme.
Presenter James May reached 253mph on VW's Ehra-Leissien track.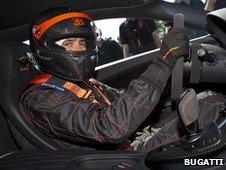 Afterwards he said the experience "made my eyes water".
However, when driven on the programme's test track, the Veyron only managed 10th place.
Jeremy Clarkson speculated that the vehicle's relatively heavy weight may have caused it to put in a slower time than cars such as the Caparo T1 and Koenigsegg CCX.