Kelly Rowland 'glad' she waited for surgery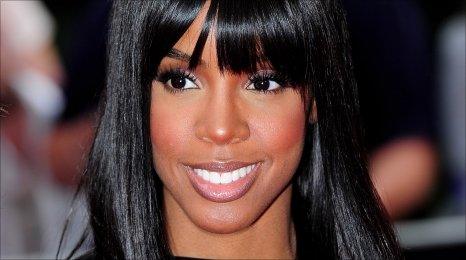 Kelly Rowland says she's really proud that she waited 10 years to have plastic surgery and says she likes the way she looks now.
The singer was talking about her decision to postpone breast implants which she first wanted when she was a teenager.
She told Newsbeat: "I'm very happy with myself. For me, my story behind it was, making young people think before they actually do something.
"When I initially thought about that, I was 17 years old. That's a ridiculous age to make a decision to do something different to your body.
"For me, it was waiting. That's the message I actually had to say. When people found out about it, one person asked me and I just couldn't lie. I didn't feel the reason to lie."
Although Kelly admits that the waiting period was hard. She added: "I'm really proud of myself that I waited.
"That's 10 years I waited. That's 10 years I was like, 'I hate this top. It does not fit. I hate this top'."
Kelly's back in the public eye with new single Commander, featuring award-winning DJ David Guetta.
'Happy for him'
She worked with him on Grammy award-winner When Love Takes Over in 2009 and contributed vocals for two other tracks on his album One Love.
She said: "He is doing a lot right now and I'm really happy for him. I don't take full credit. I will say that I started a little bit just because we worked together first.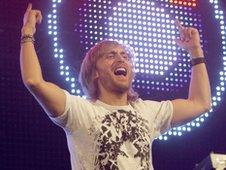 "I remember him asking me, 'I don't know if I should do this'. He wanted to pick carefully. And I think it's very wise and I think that the names he's picking are very great names."
"I'm just happy that he's experiencing so much success. He deserves it. He works very hard."
Kelly's new album, which is out in the autumn, has been produced with the likes of Dr Luke, Jim Johnson and Rico Love, so which songs should we look out for?
"On & On, Take Everything, Haters - it's just for miserable people who like to make other people miserable because they're so miserable. So you miserable people, this song's for you," she said.
'Crazy' bill
Kelly says she's not forgotten her roots but has definitely been influenced by dance music.
She's also become a huge fan of the Spanish island Ibiza which she finds "inspiring" because there's so much "great energy" there.
Kelly better make sure she gets her data roaming settings sorted before she jets off though as she admits she once racked up a £10,000 mobile bill while she was away.
She said: "It's when I just travelled internationally on a tour and when I got back I was like, '£10,000. Oh God!'
"£10,000 is a lot of money to spend on phone calls. It was texting, sending crazy emails in the middle of Japan.
"You don't do stuff like that. That's just dumb. I actually feel bad about that because that's just wasting money."