Rocker scores Facebook movie starring Justin Timberlake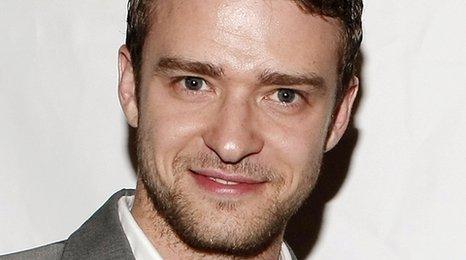 Nine Inch Nails' singer Trent Reznor has written the soundtrack for a new film about the founding of Facebook.
Called The Social Network, and directed by Fight Club mastermind David Fincher, the film stars Justin Timberlake, Jesse Eisenberg and Andrew Garfield.
Reznor said: "When I actually read the script and realised what he was up to, I said goodbye to that free time I had planned."
The movie is released on 1 October in the US.
'Facebook' plot
The film follows the founding of social network Facebook, launched by a group of American computer science students at Harvard University in 2004.
Mark Zuckerberg, Facebook's chief executive officer, is played in the movie by Jesse Eisenberg - who has acted most recently in Zombieland and Adventureland.
Timberlake plays Sean Parker who went onto become President of the site.
Reznor is collaborating on the soundtrack with British producer Atticus Ross.
Director David Fincher has spent much of his career making music videos for the likes of Madonna, Michael Jackson and George Michael.
He went on to direct a number of films including Se7en, Fight Club and, most recently, Panic Room.
A date for the UK release of the film is yet to be confirmed.