Kings Of Leon play their biggest ever UK gig in London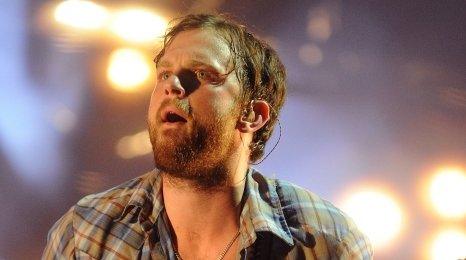 Kings Of Leon have played their biggest ever UK headline gig (30 June) and revealed that they have finished their forthcoming fifth album.
The Nashville rockers played an hour and three quarter long set in front a sell-out 60,000 crowd at London's Hyde Park.
They also debuted four new songs.
Speaking from the stage lead singer Caleb Followill said it was, "one of the greatest experiences of my life".
'What a night'
Taking to the stage through a haze of red smoke as the sun came down the foursome opened with Crawl - from their 2008 album Only By The Night.
Lead singer Caleb Followill, sporting a shirt with a US flag on the back, said: "What a night. I know we've only just started but I'm looking forward to the rest of this."
The band then clattered through a hit-packed set, with songs including Be Somebody, Molly's Chambers, Closer, The Bucket and Charmer.
Mid-set they also unveiled a cover of 90s American alt-rock act The Pixies' Where Is My Mind.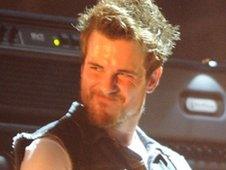 New material
Unsurprisingly the best crowd reaction of the evening was saved for previous UK number one single Sex On Fire, prompting a sea of bouncing in the audience.
"Since we saw you guys last we went and made a record," announced Followill. "That's what we do."
Working titles for the new tracks they debuted included Southbound, Immortal and Radioactive - each received a warm reaction.
Before departing the rockers returned on stage for a brief encore which included Use Somebody and closer Black Thumbnail.
Kings Of Leon will come back to the UK in August to headline this year's V Festival.