Mobile internet roaming charges capped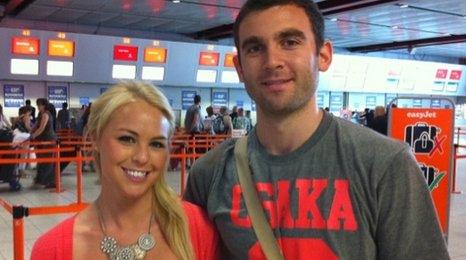 The cost of using mobiles abroad in Europe is being cut.
It's because of new EU rules that come into effect from today (1 July).
They'll make it cheaper to make and receive calls as well as set a limit on how much operators can charge people for data roaming, when people use their mobile to get online.
The cost of sending a text stays unchanged at 9p per text, while receiving them is free.
'Fair deal'
Arlene McCarthy is an MEP for the north west of England who helped introduce legislation to force mobile operators to cut their prices.
New mobile charges
To make a call - 32p/min
To receive a call - 12p/min
Data roaming limit - £41 a month
Prices do not include VAT
"We said to the mobile phone industry, 'Give your customers a fair deal and if you don't we'll bring in a law to make sure you do'."
But EU officials decided not enough was being done so they forced mobile companies to limit what they can charge people.
"We want to get rid of what we call 'bill shock'.
"When people come back off holiday and get a massive bill which they can't pay."
This is the third time prices have been cut over the last couple of years.
Caught out
But it's the first time there's been a limit on how much operators can charge people for using their mobiles to get online whilst abroad in Europe.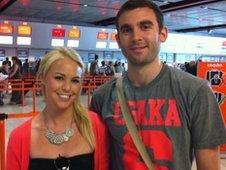 Unless customers tell their mobile provider otherwise that will now be capped at £41 per month.
Twenty-three-year old Justin from London got caught out during a holiday in Portugal with his mates.
He said: "I wasn't using my smart phone loads, just sending a couple of emails, checking the football scores and my Facebook updates.
"When I got home I had a bill of more than £100.
"These changes are a good idea because people get big bills not because they've been irresponsible or using their phones too much, but more because they don't know how much each individual thing is going to cost them."
The same went for his girlfriend Charlotte who got hit with a bill of more than £150 after a post-exams holiday with friends in Barcelona.
She said: "I think it's a fantastic, really, really good idea.
"Just nice to know you're covered and can only pay a set amount and know that's the most you can expect when you come home again."