Eliza Doolittle: The next Lily Allen?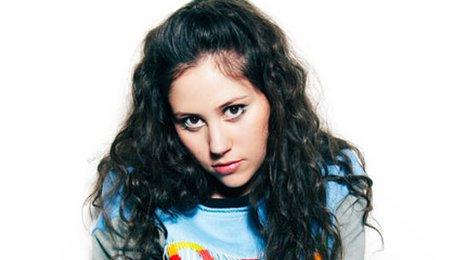 Eliza Doolittle is on the back foot, defending her taste in music.
"I love them, man, I just I love them," she giggles.
The 22-year-old singer from Camden, north London is recalling a recent listening party for her new single Pack Up where she DJ'd with her iPod by using shuffle. A few awkward choices popped up.
"Oh my god - sometimes it is really embarrassing," she says. "Loads of like Christina Aguilera and Spice Girls came on.
"I was like, 'It's not mine, it's not my iPod!'" she laughs. "I mean, I love Christina Aguilera but on her first record, which I do love, it's a bit cheesy."
'Eclectic' taste
Her eclecticism isn't just confined to Eliza's personal mp3 player though. It's a sporadic taste that the singer channels into her own music.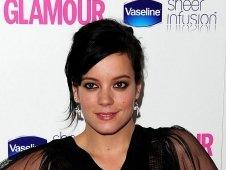 Doolittle - her real surname is Caird - grew up listening to a 'pick 'n' mix' of music and even started by playing UK garage before settling on her current brand of sunshine pop - which recalls Lily Allen and Sandi Thom.
"For this record I listened to a lot of The Beach Boys and Kinks and Minnie Ripperton and obviously Stevie [Wonder].
"But I listen to so much different music, like I love Radiohead and I love Arctic Monkeys. I love anything that has a great melody and great lyrics," she chirps.
Lily's producer
She's been working on her self-titled album for a long time - a journey that's seen her clock up air miles between London, Los Angeles and Leeds.
"I was just trying my luck with loads of different people and different producers and stuff and picked my favourite songs out of everything I wrote."
Some of the most productive sessions came alongside reknowed pop-producer Greg Kurstin (Lily Allen and Kylie Minogue).
"I was working in the day and I was really jet lagged," recalls Doolittle of their time spent together.
The first song I ever wrote was called Mr Mysterious - it was really cheesy
"I would wake up at five in the morning, catch a few rays, go to meet Greg and go back to the hotel at six and fall asleep pretty much after some French fries."
Of course, her north London beginnings are a long way from the sun-bleached west coast.
"When I was about 12 and I realised that one had to get a job of some kind I was like, 'Oh, I'll be a singer'.
"The first song I ever wrote was called Mr Mysterious - it was really cheesy. I still listen to it now and again just to remind myself of the journey I've made."
Meanwhile her most recent single Pack Up has earned her a much wider audience - it references the first world war singalong Pack Up Your Troubles In Your Old Kit Bag.
"I wrote Pack Up in London, it was sunny, it was summer, it definitely inspired me just to be happy and to try and write a song about just forgetting about the little things that we worry about."
Right now, Doolittle seems to have very little to worry about.
Eliza Doolittle is released on 12 July.