Harry Potter star Grint says new film was 'quite scary'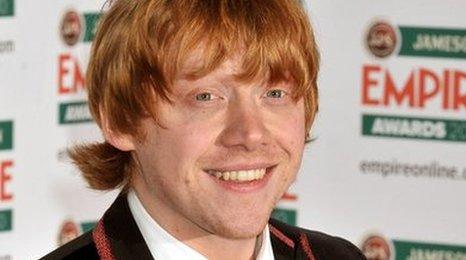 Harry Potter actor Rupert Grint has admitted that he found the idea of working on another movie set "scary" after working on the blockbuster series for so long.
The 21-year-old was talking ahead of the release of new comedy Wild Target, which he stars in with Bill Nighy and Emily Blunt.
He told Newsbeat: "It was quite an intimidating prospect to be on another set really, away from a crew that I'd grown up with.
"To be out of that bubble was quite scary."
As for the Harry Potter films: "We're kind of approaching the end now. We're going to have to face the real world.
"It's quite a weird thought. I never imagined what it would feel like to finish."
Rupert's co-star Daniel Radcliffe, who plays Harry Potter in the wizard movies, admitted on Sunday (13 June) that he was also finding the end of filming emotional.
'Crying a lot'
He said: "It was pretty devastating to be honest. It was really, really sad.
"Me, Rupert and Emma were all just... and most of the crew, you know, crying quite a lot."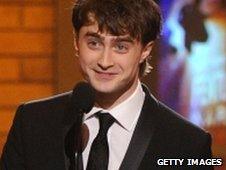 You'd think that after all those years playing Ron Weasley, Rupert might at least have been able to gather up a couple of souvenirs from the set, but he admits he's never been that successful.
He said: "I took the golden egg that was in the fourth film - a dragon egg. Apparently it was worth a few thousand dollars.
"I put it in a pillowcase, it was with James Oliver, it was a joint effort. But they tracked it down and got it off us.
"A wand I think would be nice to keep. They don't really like things going away from the set."
Famous fans
With the end of filming fast approaching Rupert says there are plans for a massive party for the 2,000-odd people involved with the movies.
And as the hugely successful franchise drew to a close, loads of famous faces managed to wing tours of the set - including Sarah Jessica Parker, Kate Winslet, and even US President Barack Obama's wife Michelle.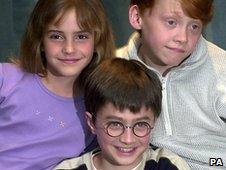 Rupert said: "She was great. It was one of her daughter's birthdays and they did this big kind of ceremony and we had loads of cupcakes.
"It was quite a surreal day."
Kaiser Chiefs are also huge fans of the film - especially Ricky - and they earnt themselves background parts in the last film.
"At the beginning they were really excited. I think they were there for like four days in the end.
"They were literally just in the back standing by some lifts in the Ministry of Magic. They got over it pretty quickly - it wore off," Rupert said.
With Wild Target already under his belt, Rupert might want to chill out and enjoy some of the small fortune he's earnt.
A recent list rated him as the fourth richest actor under 30 living in the UK, which he described as "cool", even though he says he's never been really extravagant.
He added: "I'm never really that aware of money because I've never really been that involved with it because my Dad's always dealt with it."
So what's next for Rupert, apart from trying to master the banjo and the accordion?
He said: "It'll be nice to have to a bit of free time as well - a bit of freedom because it has been constant working since I was 10.
"So it'll be nice to just stop and chill out a bit."
Wild Target is released in UK cinemas on 18 June, while Harry Potter and the Deathly Hallows: Part I is out in the UK on 19 November.