Blur reunion 'healed deep wounds'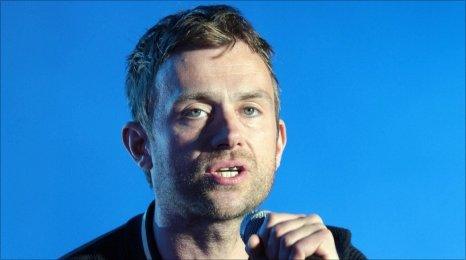 Blur's Damon Albarn has said that last summer's reunion gigs "healed a very deep wound for all four of us".
The Brit pop group came back together for the first time in seven years when they headlined Glastonbury, T In The Park and London's Hyde Park in 2009.
Speaking to the Radio Times the singer added that he felt the band had received a "brilliant reception" at the shows, but confirmed, "that's that for the moment."
The band released a limited edition seven-inch single called Fool's Day in April for Record Store Day - their first new recorded material in eight years.
'Insane day'
In the interview, Albarn went on to say: "T In The Park was one of the most insane days, I have to say.
"Graham was in hospital until an hour-and-a-half before we were supposed to be on stage."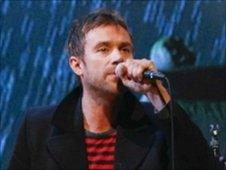 Guitarist Coxon originally left during recording sessions for the band's seventh album Think Tank in 2003.
The reunion gigs were also chronicled in on-tour documentary film No Distance Left To Run released at the end of 2009.
'Got in first'
Meanwhile, Albarn will headline the Glastonbury festival for the second year in succession as his other band Gorillaz will step in to replace headliners U2 at this year's 40th anniversary.
Glastonbury organiser Michael Eavis said: "Within a few minutes of word going out, the phone started ringing with all the headline bands in the world offering to replace U2.
"Funnily enough, Gorillaz got in there first.
"It sounds like a really interesting thing, and they have the most amazing guests they're going to bring on, who shall remain nameless.
"It gave me so much encouragement for the future, because it could have been a disaster.
"When we needed them, they (the music industry) came to the rescue."