Twilight star 'not invited' to Eclipse UK premiere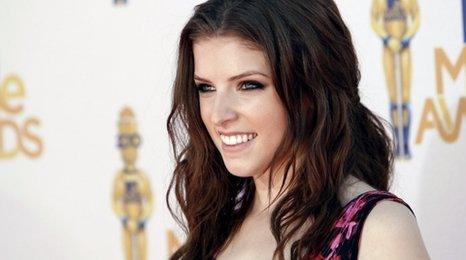 Anna Kendrick, who plays Jessica in the Twilight film series, says she hasn't been invited to the UK premiere of Eclipse on 1 July.
It's after last week's news that the three biggest stars of the vampire saga's third film wouldn't be attending.
It's believed the leading trio, Robert Pattinson, Kristen Stewart and Taylor Lautner, are occupied with other work commitments.
But Anna Kendrick says she didn't deliberately snub the UK premiere, she just wasn't invited.
She said: "It's not like I was asked to come to the UK premiere. I think it's a crazy, crazy press tour so they just put a couple of the major characters through that kind of whirlwind.
"Nobody's snubbing anybody but certainly it's not like, 'I choose not to turn up' or something."
The main Twilight stars are said to be recording video messages to be relayed to fans at the UK premiere.
Released on 9 July, Eclipse is the third instalment of the franchise which has already featured Twilight and New Moon.
Speaking at the Glamour Women Of The Year Award, Anna Kendrick also denied claims that Twilight was losing its appeal with fans.
The 24-year-old said: "If the noise that I hear every time I mention Twilight around young girls is any indication, then I guess that might not be true.
"But if it is, so be it. I guess it's the kind of thing that you have no control over."