Meet Newsbeat's 2010 World Cup fans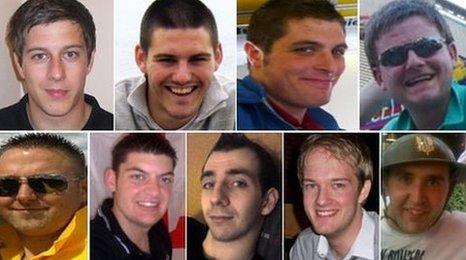 We've got our own panel of England fans - listeners who are in South Africa for the duration of the World Cup.
They'll be taking part in our coverage throughout the tournament.
You can find out more about them, their favourite England moments and how far they think England will go in the tournament by clicking on the profiles below.
___________________________________________________________

Jack Hersey, 20, from Oxfordshire.
"I think we could make the semi-finals and from there it's anyone's game."

Tom Bew, 21, from Wolverhampton.
"Taking in the atmosphere while at the same time travelling around the country will be great!"

"Aaron Lennon has the speed and capability to rip teams apart.......he could be a key player."

Matthew Ashforth, 25, from Manchester.
"The England v Algeria game will actually be my first live England match."

Mark Chappell, 24, from Rotherham.
"Joe Cole....can change a game....the best man to give us an option down our infamous left wing."

Alasdair, 26 and mates Francis, Tim and Richard.
"My first England game will be in South Africa."