50 Cent slims down for film role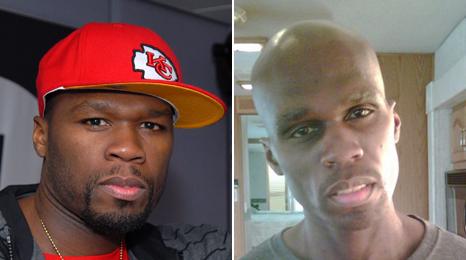 Rapper 50 Cent has spoken for the first time about losing more than 50lbs in weight for a new film role.
He dropped from 214lbs to just 160lbs in less than three months.
The Detroit star, real name Curtis Jackson, put himself on a liquids-only diet and intensive training programme in order to get into character for a part in Things Fall Apart.
Speaking to Detroit radio station Hot 102.7 he said: "I had a short time to lose the weight. Whereas with other projects...Tom Hanks in Philladelpia... Christian Bale (they) had huge windows of time to lose weight. I had to do it during my UK tour."
Gaining weight
Having recently completed filming for the film, which he wrote, Jackson is working on a new album.
Speaking about the weight loss he added: "I'm getting my weight back a little bit - I've been in the gym.
"The third week was hard for me to function because I'd previously been on a liquid diet for six weeks when I got shot. I got to the third week and it was really hard to focus."
The movie, which chronicles the life of a NFL player diagnosed with cancer, is due out in late 2010.
"It was inspired by the loss of one of my friends growing up," he explained.