Fans warned over 'fake ticket sites' for summer festivals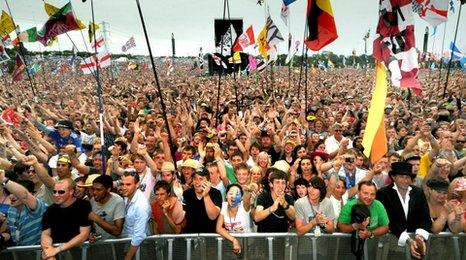 A few days ago acts like Rihanna, Alicia Keys, Dizzee Rascal and Tinie Tempah kicked off this summer's festival season with Radio 1's Big Weekend.
It's got thousands of music fans in the mood for more weekends of great music and sunshine. The scramble for festival tickets is on, but for some it could end in a ticket nightmare.
New figures show thousands of people got conned by fake websites last summer and fans are being warned it could happen again.
Trading Standards says more than 5000 people got conned by fake sites for half a dozen of last summer's biggest festivals.
Each one got scammed for an average of £115, meaning the criminals and gangs behind it all came out nearly £600,000 richer.
It's people like Amy Stewart, who tried to get a ticket for Bestival, that are the victims.
"I went online to go and get a ticket but it had sold out," she said.
"So I tried a different website which I thought was real but it turned out to be fake and I lost £170.
"I was desperate to see Amy Winehouse and Florence and The Machine so I was gutted to miss out, really gutted."
Online tips
Amy was just one of those 5000 people who got conned - although festival organisers reckon the real figure could be much bigger.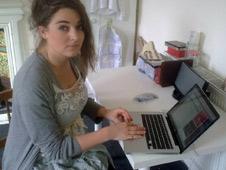 "My own personal view is that the figures are actually higher than we've got here", said Dawn Woodhouse, who helps put together the V Festival in Chelmsford and Staffordshire.
"That's because we have a massive market in the UK for gigs and other live events".
Trading Standards are now warning festival fans not to fall for the same scam this summer.
Michelle Shambrook, who works for the organisation, said it was hard not to be convinced by some of the sites: "If you think you've found a website that's got those tickets that you desperately want and it looks really professional then why wouldn't you go for it?
"Don't think you're stupid, it's just that these guys are really professional."
There are 5 key points to try and avoid getting scammed:
1. Try to get a geographical location for a website.
2. Check out its refunds policy.
3. See what people are saying about it in online reviews
4. Use a credit card if you're spending more than £100 because that'll give you added protection.
5. If it looks too good to be true it probably is.