Abortion advice group makes TV advert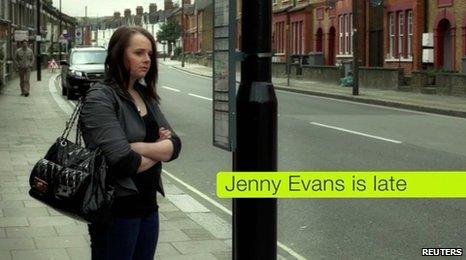 An advert for Marie Stopes International, a charity which gives advice on abortions and unplanned pregnancies has had its first screening on Channel 4.
It's the first time such a commercial has been broadcast in Great Britain.
Pro-life groups and some religious organisations want the 30-second ad to be banned.
Marie Stopes International says it simply wants to make women aware of their options.
The advertising campaign shows several different women each of whom "is late".
The word abortion isn't mentioned and the charity offers a number of other services related to pregnancy and sexual health.
However, critics say it is clearly designed to point women towards getting terminations.
The adverts will not be screened in Northern Ireland where abortion law is different.
Abortion - the law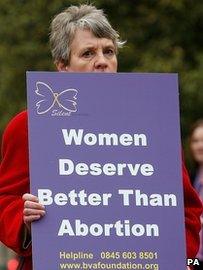 Abortion has never been made legal in the UK.
However, a law introduced in 1967 gave doctors in England, Scotland and Wales a number of legal defences for being able to carry them out.
These include the physical or mental health of the mother and any other children she has.
Also, if the child is likely to be severely mentally or physically handicapped.
Two doctors have to agree to the abortion, or one, in the case of an emergency.
Conditions are stricter for abortions carried out after 24 weeks.
In Northern Ireland abortions are illegal usually, unless the mother's life is at risk.
Abortion - the numbers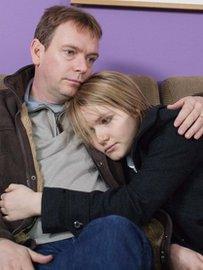 The most recent official figures for abortions in the UK are from 2009.
In England and Wales, 189,100 terminations were carried out, down from 195,296 in 2008.
40,000 were given to women under the age of 20.
In Scotland, there were 13,005 abortions, down from 13,817 in 2008.
3,214 were given to women under 20.
In Northern Ireland, between 70 and 80 abortions are carried out every year.
However, it is estimated that more than 1,000 women travel elsewhere in the UK seeking a termination.
Abortion - the critics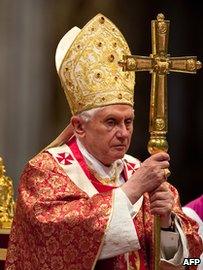 Abortion is hugely controversial.
Many of the most vocal critics come from church groups.
Pope Benedict XVI has called the practice "today's gravest injustice".
The Church of England is also against abortion, but accepts that it may sometimes be necessary to protect the health of the mother.
Most mainstream Muslims take a similar approach.
Pro-life campaigners may also have non-religious moral objections.
Many opponents of abortion believe that a foetus should be given the same rights as any other human and that abortion is murder.