Four Lions screenings doubled despite calls for ban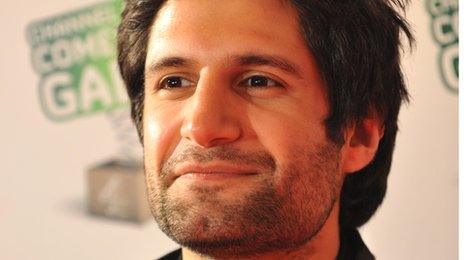 New movie Four Lions has been so popular that the film company have doubled the amount of screens it's being shown on, despite earlier calls from critics for it to be banned from UK screens.
It's now being shown on 200 screens, rather than the original 100.
In the opening weekend the movie was second only to Iron Man 2, and in Sheffield, where the story is set, the film even beat Slumdog Millionaire's opening figures.
It may come as a surprise to people who said the storyline, about young British Asian men becoming radicalised suicide bombers, was too taboo for UK audiences.
Kayvan Novak, who plays Waj in the movie, didn't quite get the backlash against the movie before it had even come out.
He said: "I think to be offended by something you have to watch it. To be offended in advance of something doesn't make sense.
'Singing its praises'
"I watched the premiere in Bradford where we had local Muslims and they all sat in the cinema and laughed throughout the whole film.
"And then afterwards everyone was singing its praises. I'm yet to actually meet someone who was offended."
He said, 'It's a Chris Morris film'. I said, 'What's it about?' He said, 'It's about suicide bombers'. I said, 'I wanna be in it'.
Kayvan Novak, star of Four Lions
You'll know Kayvan well from his successful Phonejacker and Facejacker series, so it's no surprise such a role appealed to him.
He said: "I was in the bath actually and got a knock on the door and it was the DHL guy. I was like, 'What you doing here? I'm in the bath mate'.
"He said, 'It's a very important script' and I was like, 'Whatever'. He said, 'It's a Chris Morris film'. I said, 'What's it about?' He said, 'It's about suicide bombers'. I said, 'I wanna be in it'."
The film was directed by Chris Morris who's not afraid of raising a few eyebrows - he wrote and starred in The Day Today and Brass Eye.
Morris put lots of effort into research to get the characters spot on, but it took Kayvan a little less time.
He said: "Chris Morris did four years of research - I did about four hours.
"My research was mainly trying to nail the northern Asian accent which took a bit of practice.
"But it was really getting it more believable between the characters. We spent seven weeks up in Sheffield and that translated on film. We were the best ensemble since The Usual Suspects."
Four Lions is out in UK cinemas now.