Kelis says music is too sanitised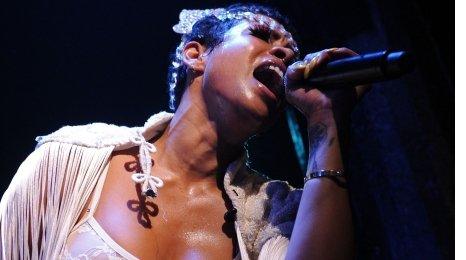 Singer Kelis says music has become sanitised and "clean-cut".
The Harlem-born star was speaking ahead of the release of her fifth studio album Flesh Tone.
She told 1Xtra's Trevor Nelson: "I think now everything is so pop and so sanitised, so that it's 'mass' and you lose a lot of the real, the mystery, the grit, the grime.
"Even when I first started and the artists that I watched before I came in, there was a mystery, an essence, a fairytale about it that was amazing. They looked larger than life.
"Now there's no barrier. When I can do a song and in two seconds, someone is giving their opinion about it - everyone's entitled to an opinion - I just don't want to hear it.
"Artists have to keep up with themselves."
'Stand for nothing'
Last year the singer gave fans a glimpse of the new album's sound with dance track Acapella and it marks quite a departure from her hip hop roots.
The entire world could not love me, it doesn't make any sense, it means I haven't chosen anything
But pleasing other people isn't something that worries Kelis, who's not interested in getting compliments.
She said: "I was never made for everybody, I was aware of that from the beginning.
"I was like, 'Either you're going to like it or you're not' and that's OK with me. I don't need everyone to love me, that doesn't make me feel better about myself.
"It's that phrase, If you stand for nothing, you'll fall for anything, it's the same concept. The entire world could not love me, it doesn't make any sense, it means I haven't chosen anything."
Well-kept secret
Flesh Tone is a nine track album - the shortest record she's done and she reckons that as a result none of the songs have ended up as 'album tracks'.
She admits to being extremely guarded about letting any of her material leak before it is released.
She said: "I'm used to being talked about, picked apart, criticised or whatever, I can take that.
"I'm like, 'OK this is my body of work and here it is', I don't care what you say about it, so I'm aware it's going to be critiqued. If I'm not finished. I don't want to hear your opinion about it because then it ruins what I'm going to do."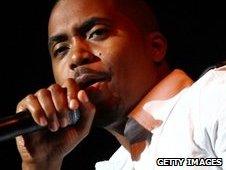 "My label was like, 'Seriously, you need to give us the album' and I was like, 'Not yet'."
Kelis has been taking time out to look after baby Knight, who is now nearly 10 months old.
She said: "We call him demolition baby, anything he gets his hands on, he's got drool all over it and it's torn to bits in seconds. I learnt that the hard way."
But she doesn't feel under pressure to keep pumping out new tunes and feels that time off from writing is a positive thing.
"I don't feel like I have to put an album out every six months. I feel like life needs to happen in the interim for me to be able to write anything viable and worthwhile," she said.
As for hearing negative press about herself, Kelis says she chooses not to even try and read comments in the first place as there's no benefit to it.
She said: "Naturally I am confrontational, and I'm not one to have people say stuff about me and not have a response.
"I don't read blogs because I really feel like it is not beneficial in any way.
"To be completely honest I don't hear that much. My circle is really small. I don't have a bunch of people around me, I don't have an entourage."