Katy Perry reveals 'teenage' second album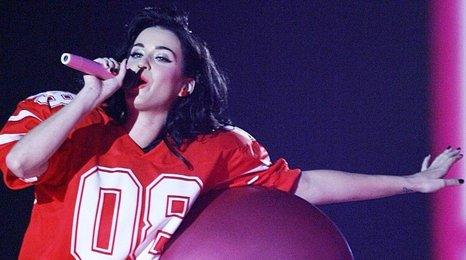 Katy Perry has revealed details of her forthcoming second album, Teenage Dream, which will be released on 30 August.
It will be preceded by new single California Gurls on 20 June.
Perry, who is engaged to comedian Russel Brand, said the new single, which features rapper Snoop Dogg is a response to Jay-Z's homage to New York, Empire State Of Mind.
She said: "I decided that we needed to make a response. I want people to want to book a ticket to California the first time they hear it."
The Santa Barbara starlet's debut One Of The Boys, which featured single Hot N Cold and I Kissed A Girl, has sold five million copies worldwide since its release in 2008.