US rockers Interpol in split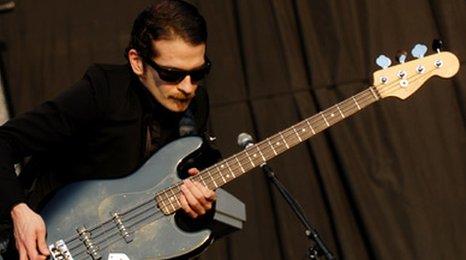 Carlos D, bass player with US rockers Interpol has left the group, in a split described by his ex-bandmates as an "amicable separation".
A statement posted on their website read: "He has decided to follow another path, and to pursue new goals."
Carlos D, who played on the outfit's forthcoming new album, will be replaced by "some exciting new recruits" for their forthcoming tour dates.
Interpol, who formed in 1997, have released three studio albums, the most recent being 2007's Our Love To Admire.
New album
The note on their website, written by the band's remaining members, continued to say: "After the completion of the album, Carlos informed the rest of us that he would be leaving the band.
"This separation is amicable, and we whole-heartedly wish him great happiness and success.
"We will remain, as always, deeply respectful fans of this blazingly talented individual."
Carlos D - real name Carlos Dengler - joined the band in 1998 whilst studying at university in New York.
Meanwhile, the band posted posted a taster of new material on their website at the end of last month - a track called Lights.
Their forthcoming as-yet-untitled fourth album was recorded at Electric Lady Studios, New York and will be released this year.