Florence writing 'crystal' album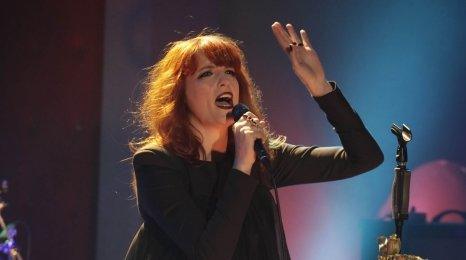 Florence Welch, of Florence and the Machine, says the follow-up to her debut Lungs will explore a 'crystal' theme.
The singer began recording new tracks with producer Paul Epworth at the beginning of 2010.
Speaking to Newsbeat, Welch said: "There's a song called Spectrum which has a lot to do with rainbows and prisms - so it has taken on a lot more of a crystal theme."
"I did a song inspired by these two atomic particles called strangeness and charm, now everyone thinks I'm going to do an album about the periodic table - which I'm not."
She added: "But that would be a good concept album though. You could go into schools and get people back into science."
'More chemical'
Lungs spent 28 consecutive weeks in the UK album chart before finally reaching number one in January 2010.
The south London singer explained that the album will see a change in her lyrical themes.
"The atmosphere is quite tough but the lyrics are moving away from gothic horror toward something that's slightly more chemical."
"It's ages away from finished yet though."