Blur announce Fool's Day single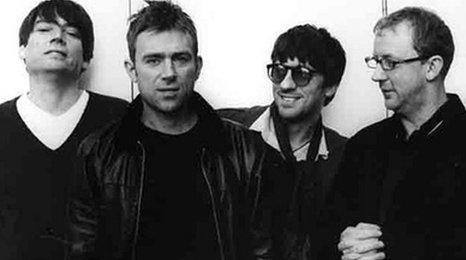 Blur have revealed the title of the first song they've written together since 2003 is Fool's Day.
A thousand copies of the one-sided seven-inch vinyl single, will be released for this year's Record Store Day (17 April) and are only available in participating stores.
As previously reported, the song was recorded earlier this month in London.
It was the first time the foursome have recorded together since Battery In Your Leg from their album Think Tank in 2003.
Damon Albarn said: "We want independent record stores to continue - they're an important part of our musical culture. Music is a simple way for Blur to show our support and we hope people like it."