Dear John's Amanda Seyfried dubs love scenes 'awkward'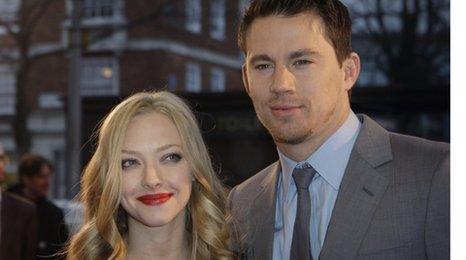 Mamma Mia! actress Amanda Seyfried and her Dear John co-star Channing Tatum have admitted they find love scenes uncomfortable.
The pair teamed up for the romantic drama, which follows a soldier who falls in love with a student while he's home on leave.
Channing, who's also starred in movies like Step Up and Public Enemies, said filming intimate scenes wasn't as easy as it looked.
He told Newsbeat: "They are so awkward by the way, it's not fun. It looks really beautiful, but you have 30 big sweaty grips around you just looking and you're like: 'This is weird'."
Amanda added: "And then you hear a voice from inside the deep dark: 'Take your bra off', and you're like, 'That's so not sexy'.
"It's awkward and it's not fun but hey we've got to do it!""
'Not real'
The pair are both in relationships with other actors but that doesn't make it any easier for their partners to see them up close and personal with someone else.
Sometimes people cross the lines, obviously like we both did in the past
Channing admitted: "It's hard for them to watch. I know it's hard for me to watch it when she has to do it but what's really clear is that she knows me so well that she knows it's not real.
"She can look at me and know that I don't really feel the way I feel when I'm with her. It's just a trust thing, you know."
Amanda added: "My partner's also an actor so when he 'made love' with a woman last week it was for the cameras, he wasn't actually having a good time."
However, she does admit that it's difficult turning a blind eye when negative things get written in the press: "It's hard when tabloids all over Britain are saying that your partner is sleeping with his co-star."
The actress says that sometimes it can be tricky keeping real life separate from her acting one.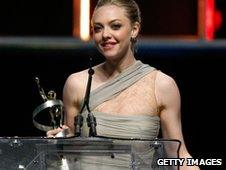 She said: "Sometimes people cross the lines, obviously like we both did in the past - because we were with people that we worked on movies with!"
Tatum tried to explain why: "It's really weird because we're in a job that people are hired because they're generally good-looking and charismatic and smart and funny - we're actors.
"Then you go on this journey of creating this relationship together. That's why so many people end up dating their co-stars because you create something, it's in a really intense environment and you're together over 12 hours a day having to create a bond."
Dear John is directed by Lasse Hallström who's originally from Sweden and also directed Abba music videos back in the day, so the cast ended up making an Abba tribute.
Channing explained: "The whole entire crew went into one room eventually throughout the span of the film and would sing and we all cut it together in one big long Abba video at the end of the movie."
Dear John is released in UK cinemas on 14 April.