Supergrass split after 17 years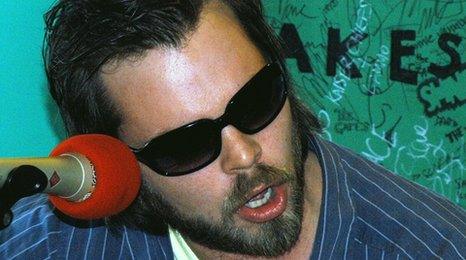 Oxford band Supergrass have split up bringing to an end a 17-year, six-album career.
The Britpop foursome - lead singer Gaz Coombes, keyboardist Rob Coombes, bassist Mick Quinn and drummer Danny Goffey - are famous for songs like Alright, Caught By The Fuzz and Richard III.
They'll play a selection of "farewell" UK gigs in Glasgow, Manchester and London before their final gig in Paris on 11 June.
In a statement, the band said: "Thanks to everyone who has supported us over the years. We still love each other but, cliché notwithstanding, musical differences have led to us moving on."
'Moving on'
After forming in 1993 the quartet released their debut album I Should Coco in 1994.
In 2004 they celebrated their 10-year anniversary with a Best Of collection called Supergrass Is 10.
Their sixth studio album Diamond Hoo Har made it to number 19 in the UK album charts when it was released in 2008. The album was recorded by Gaz Coombes and Danny Goffey after Mick Quinn injured his back in a sleep-walking accident.
They spent 2009 working on their seventh album - it is not yet known whether the material will be released.
Most recently, Gaz Coombes and Goffey released a covers album produced by Radiohead collaborator Nigel Godrich with their new project The Hot Rats in January.