Selena Gomez gets Taylor Swift's feedback on her album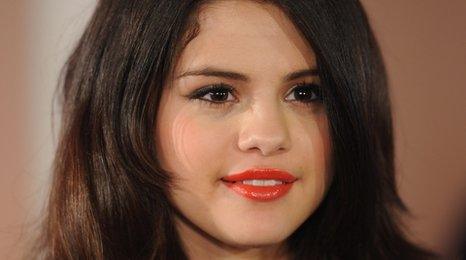 Wizards of Waverly Place star Selena Gomez says she got best mate Taylor Swift to listen to her album before it was released.
The 17-year-old can also count The Jonas Brothers and Demi Lovato amongst her close friends.
She told Newsbeat how much she appreciated Taylor's opinion: "She listened to my whole album before it was out. I definitely appreciated her feedback, she loved it."
"She's very talented and she's just as amazing a person as her music."
The Texas-born singer and actress has a string of projects on the go, including her own band and upcoming film roles, as well as her TV show.
Her band Selena Gomez & the Scene released their debut album Kiss and Tell back in September but Selena admits she didn't write any of the music.
Personal touch
She said: "I didn't write anything because it was my first one and I wanted it to be good, plus timing as well.
"Every song that's on my record is something that I've been through and it's very personal to me.
"I've picked them out and they've all been something that I've gone through so even though I didn't write them they're very close to me."
The singer says she would love to start writing if she had more time but that's not looking likely.
People always ask: 'Are you going to stop and go to college'. I'm like: 'Well I actually have the next three years of her my life planned out
Having just finished season three of Disney's Waverly Place, she's signed up to do one more series and is hoping to do even more.
On top of that she's got several movie roles in the pipeline, including one starring alongside Nicole Kidman, which she describes as "a big deal".
She said: "I met Nicole beforehand so that I wouldn't be nervous on set and I'd be a little bit more comfortable.
"She's absolutely wonderful, she's really sweet and I'm very honoured to work with her."
Future plans
However, she's more than aware that she has to appreciate her popularity and enjoy the moment.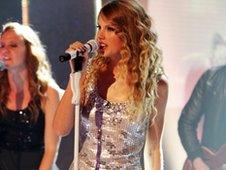 She said: "People always ask, 'Are you going to stop and go to college?' I'm like, 'Well, I actually have the next three years of her my life planned out so at the moment that's not what I'm thinking about.
"Of course anything can happen, so any of those things could be taken away from me easily. I'm just enjoying what I have now and hopefully I will have more things coming up."
Selena began her acting career when she was just seven in American TV show Barney and Friends and grew up with pop music.
She said: "I was a complete Britney Spears girl, or Christina Aguilera, and I was in love with N-Sync. That was the first music I was into. They were my first concerts and definitely my huge crush.
"Now I love Paramore very much, I love Jason Mraz, I love John Mayer. I like every kind of music really. Country music, rock, pop - everything."
The singer has has nearly two million followers on Twitter and says she loves the connection it gives her to her fans.
With so much experience already under her belt though can there be anything left to achieve?
She answers: "No, not at this moment. I think everything is very good, I'm in a very good place right now."