'Lily Allen is a wicked girl'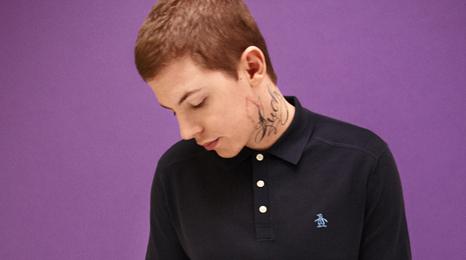 2009 is probably a year Professor Green wants to forget.
One low in particular stood out. The fall out he had with the parent company of the label he was signed to when they had their funding relinquished (Mike Skinner, aka The Streets', label The Beats).
"A bit sticky," he says. "I'm not bitter about it."
'Good behaviour'
However, with widespread airplay for his INXS sampling single I Need You Tonight and a tour alongside Lily Allen and Dizzee Rascal means 2010 has started on a much more positive note.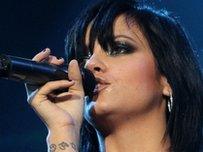 "Touring with Lily was amazing, she's a wicked girl," he laughs. "That period actually has a lot to do with my good behaviour now - I'm trying to recover some sort of health.
"I've been going to bed pretty much before 12 o' clock every night. I'm normally the drunk guy Twittering things I shouldn't, but I've calmed down."
As far as the Prof is concerned, his touring partners are the perfect template for what he's trying to do, become an honest pop star.
"If you look at what he (Dizzee) has done, what Lily's done, it's inspirational.
"What they've created is amazing - they're two of the biggest pop stars we've had in the last five years.
"People should be honest. Everyone else is too worried about being PC. The reality comes from the honesty."
Lily friendship
His relationship with Lily has now gone further than a couple of on stage collaborations - they're planning on releasing a single Just Be Good To Green in June.
"I take my hat off to her, everything she's ever said she's stuck to. It was as simple as that."
These people were saying, 'Oh, what's he doing? He's ruined an INXS classic
The hook up came when he spoke to Allen on Facebook whilst she was on tour in Europe with dubstep DJs Skream and Benga.
"I was like, 'Be careful because they are a liability'," he laughs. "She ended up falling off the stage and hurting her back that night after she was out raving with them."
In the meantime, he's had to overcome a few roadbumps with the release of I Need You Tonight - namely the vitriol of INXS fans.
"These people were saying, 'Oh, what's he doing? He's ruined an INXS classic'," he says.
"(Bandmember) Andy Farriss loved it so leave me alone. Stop sending hate mail."
It'll be included on his forthcoming debut album Alive Til I'm Dead - set to come out in July. It's a project that's been in the works for years, and one which got shelved whilst Skinner's The Beats label dissolved at the end of 2008.
"Doubt didn't really come into play - it was a pain because we'd built something really good. I suffer from blind stupidity," he smiles.
"It's been a long time in the making but it feels good this time. The hindrance I had was almost a blessing in disguise - it gave me a chance to re-group and tighten things up."
Single I Need You Tonight is released on 12 April