Plan B: '2010 is my year'
Rapper turned soul-singer Ben Drew talks about shunning America, turning down acting jobs and how he's not concerned about losing money after his new album leaked.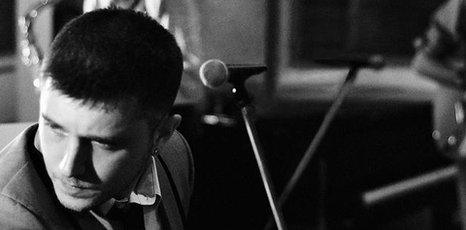 "It's two-thousand and Ben right now," grins Plan B half-way through our meeting, pleased with his own cleverness.
You get the impression it's a line the 26-year-old has been waiting to role out. He's not far wrong though.
Having launched himself into the top league of British film when he starred alongside Michael Caine in gangster-flick Harry Brown he's kept his career flowing with the forthcoming release of his second album.
It's the story of fictional character Strickland Banks - a defamed celebrity and notorious womaniser caught in a media-firestorm. A part written and played by Plan B himself.
Strickland character
She Said, the latest single taken from the full length story, has now hit number 3 in the official charts (4 April) and it's not the sunshine soul-pop song it might appear it to be on first listen.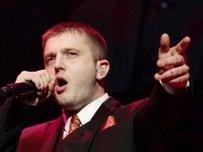 "Strickland Banks is being accused of a crime that he hasn't committed," says Drew of the song's storyboard. "She Said is basically him defending himself in court.
"Everything is counting against him, the fact that she's only 17 and he's 26. It looks like he's taking advantage of a girl. He hasn't, he's innocent.
"It's called the Defamation Of Strickland Banks because the media built him up and now they're tearing him down. It happens a lot in this country."
Once the album is out and his live touring is complete, Drew plans to fit the videos of his two singles so far together, alongside promos for the other tracks and build a complete, full-length film version of the album.
"It's kind of like a musical," he adds.
But this isn't all Drew is up to. He's also directing his debut feature film - freshly entitled Ill Manors and set for release in spring 2011.
"It's basically six different short stories that are linked together but are all narrated by a different hip-hop song. It's reminiscent of the first album (2006's Who Needs Actions When You Got Words) - it's very dark hip-hop.
"It's about forgotten ends in London. I'm from one of them - Forest Gate. I want to tell a story about what I know."
2010 is all about music, and behind the scenes groundwork after last year's part in Harry Brown. "I've been offered some good stuff. It's a shame that I've had to turn it down," admits Drew, citing a lack of time.
Afterwards I looked at it and just thought, 'That was a waste of money and a waste of my time'
Ignoring America
Plan B recently covered Tinie Tempah's number 1 smash Pass Out in Radio 1's Live Lounge, a track he's admired for a long time.
"It's got the best chance of anything I've heard in a long time that could do well in America," he froths.
However, that's not what Plan B's eyes will be on. He's firmly concentrated on the UK.
"I'll focus on selling records here. If we break it here, that's the only time you even bother wasting money over there.
"I've done it before, I brought the whole band over there and it just hurt me in the pocket. Afterwards I looked at it and just thought, 'That was a waste of money and a waste of my time'.
Album leaked
It's the same feeling he felt on learning half of the tracks from his new album have already been leaked onto the internet, two weeks before release.
"Me personally, I don't like to steal music, I understand how long it takes to make it and perfect it. Wouldn't you feel a little bit cheap taking it for free?" he says.
"People who were going to download it were going to download it anyway. People who're going to buy it are going to buy it.
"The only people that have to stress about it are the record label because I don't make money off the record sales anyway, I make my money out of my live and my merchandise.
"There's no point in letting that stuff upset you, if it's going to be massive it's going to be massive."
The Defamation Of Strickland Banks is released on 12 April