Kings Of Leon hit digital album sales landmark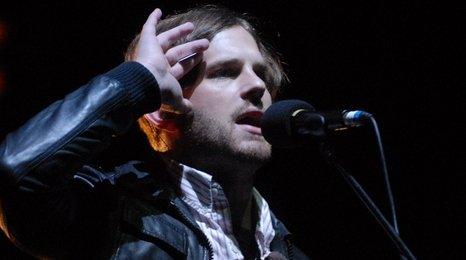 Kings Of Leon have become the first artist to sell a quarter of a million digital albums in the UK, the official charts company says.
The band's fourth album, Only By The Night, has sold 250,000 digital copies in the UK since it was released.
Official Charts Company managing director Martin Talbot says album sales have been steadily increasing.
He said: "The success of Kings Of Leon illustrates the growing popularity of album downloading among music fans."
Following Kings Of Leon, the biggest selling digital albums in the UK are Lady Gaga's The Fame and Florence & The Machine's Lungs with Lilly Allen and Coldplay completing the top five.
Since begin released in September 2008, Only By The Night has spent 58 weeks in the official chart's top 75 albums.
Kings Of Leon return to the UK this summer to play at London's Hyde Park and headline V Festival.