Nintendo launching 3D DS handheld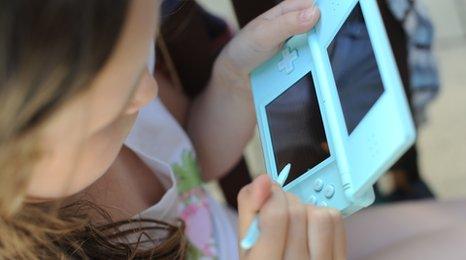 Nintendo says it plans to launch a 3D version of its best-selling handheld console, the DS.
The new system will display games in three dimensions without the need for special glasses.
It will also be backwardly compatible with older, 2D Nintendo games, according to the company.
The 3D DS is expected to be unveiled at the E3 video games show in Los Angeles this June.
No further details have been released about how the display will work.
It is likely to use a "lenticular" system, where tiny lenses send different images to the user's left and right eyes.
Sony has already unveiled plans to make its Playstation 3 console compatible with new 3D televisions using a downloadable software update.