Gerard Butler: Bounty Hunter 'not a typical rom com'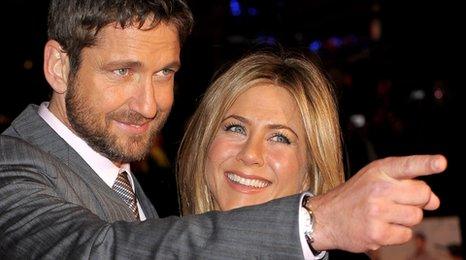 Gerard Butler says his new movie The Bounty Hunter is more hard edged than the normal rom com and that he had a great time on set with co-star Jennifer Aniston. The film sees the Scot trying to catch his bail-jumping ex-wife with the pair ending up on the run themselves. The two stars have recently been the subject of media speculation over whether they are dating in real life but neither has confirmed the rumours.
_________________________________________________________
It's not that I go as far as the Christian Bale outburst but I can get a bit into it sometimes
The Bounty Hunter is out in UK cinemas now.