Ex-Libertines singer Carl Barat's solo album 'finished'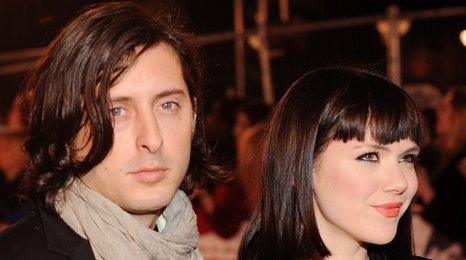 Ex-lead singer of The Libertines Carl Barat says his forthcoming debut solo album is finished, saying the LP is "in the can".
The guitarist and singer is currently starring alongside Sadie Frost in a stage production of Fool For Love in London, a run which ends on 21 March.
Speaking about his solo material he said: "It's a bit different. It's a bit older - like myself really.
"It's kind of naked, kind of stripped down. It's more piano based."
He added: "It's definitely different from The Libertines. It's different from anything I've done before. It's more me."
Regarding persistent rumours of a reunion with Libertines band mate Pete Doherty, Barat added: "I see them all regularly."
Speaking to the BBC in January regarding the reunion Barat said: "I guess I'll have to have a chat to Pete about it. He wanted to do it sooner but we missed all the dates."
Live solo gigs or a release date for Barat's debut solo album have yet to be confirmed.