White Stripes' Jack White records a song with Jay-Z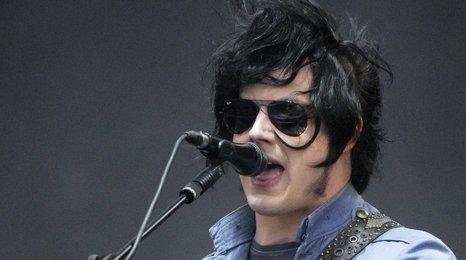 Jack White has said that he's recorded a track with rapper Jay-Z.
Speaking to GQ magazine, The White Stripes man explained that the unlikely pair had collaborated on a track but didn't reveal if the song would receive an official release.
"We did a song together a few weeks ago - it was incredible," White said.
"I played him something that I've been kicking around for a while and he immediately came out with words for it. It's unbelievable sounding."
In the meantime, The White Stripes film Under Great White Northern Lights, which follows them through their 2007 tour of Canada, was released this week on CD and DVD (15 March).