Midweek chart shows Tinie Tempah 'to stay' number one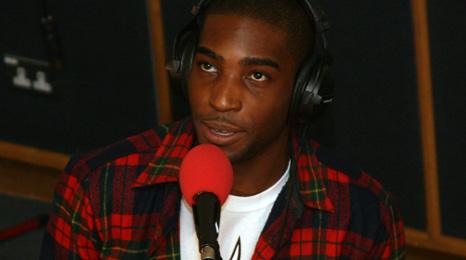 Rapper Tinie Tempah is due to hold on to the number one spot according to the first official midweek singles chart.
Launched on Radio 1 today (Wednesday 10 March), the figures also reveal a close race in the album chart.
According to sales figures released by the Official Chart Company, Gorillaz latest album Plastic Beach is just outselling Boyzone's Brother.
The half-hour midweek chart goes out on Greg James' Radio 1 show every Wednesday between 3.30-4pm.
Before now official midweek chart figures have been sent to industry staff only but not broadcast.
In the singles chart Rihanna's Rude Boy is in second spot ahead of new entry Baby by Justin Bieber Ft Ludacris but her lead has shrunk to less than 10% in the past 24 hours.
Official Charts Company managing director, Martin Talbot, said: "With Gorillaz and Boyzone battling it out in the albums chart, and Rihanna under severe pressure from Justin Bieber, there is all to play for this week.
"Highlighting these battles is exactly what the Official Chart Update is all about.
"It looks set to be an exciting week ahead."
The Official Charts Company will also publish the official midweek chart updates on single and album sales on Radio 1's website, Facebook and Twitter.
The final official chart results will be unveiled on Radio 1 by Reggie Yates between 4pm and 7pm this Sunday.
Read: Midweek 'chart' starts on Radio 1
Official albums update 10 March 2010
(New) 1 Plastic Beach - Gorillaz
(New) 2 Brother - Boyzone
(New) 3 A Curious Thing - Amy Macdonald
(New) 4 Andrew Lloyd Webber's Love Never Dies - Original Cast Recording
(3) 5 The Element of Freedom - Alicia Keys
Official singles update 10 March 2010
(1) 1 Pass Out - Tinie Tempah
(2) 2 Rude Boy - Rihanna
(New) 3 Baby - Justin Bieber Ft Ludacris
(4) 4 Starry Eyed - Ellie Goulding
(3) 5 In My Head - Jason Derulo