Men 'want more say' over abortion test change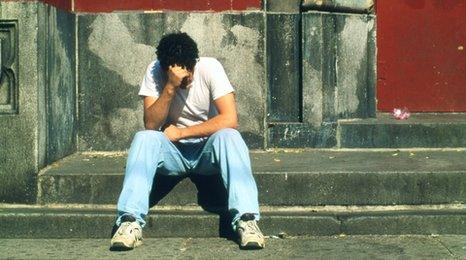 Men say they want more of a say deciding on abortions, according to people BBC Radio 1Xtra have talked to.
At the moment men have no legal rights if their girlfriend or wife gets pregnant and want a termination.
Many claim help and advice on deciding whether to have a baby is geared towards the woman rather than them.
Neil from Bristol said that he felt helpless when his girlfriend got pregnant and thought about having abortion against his wishes.
"There were a couple of times when she was at the clinic and I didn't know which way it was going to go," he said.
"I didn't know if she was going to come back and tell me she'd done it.
"It was horrible being in that position because you feel like someone has an axe over your head."
Listen to BBC Radio 1Xtra's documentary, Don't Call Me Daddy
Health advice
While men don't have a say legally, Stacie thinks blokes can still influence women.
She's 22 and has had two abortions, one of which was her decision. The other she blames on her ex-boyfriend.
She said: "He took me down to the clinic and I did it. The same day I had the abortion he left me and went to Spain.
When it was her turn to go in she was really upset. She was distraught and she goes, 'Look. I don't want to do it'
Amar's girlfriend Veena couldn't go through with an abortion
"It was a really hard thing for me. I hated him for it. I actually hated him for making me do that."
There were nearly 200,000 abortions in England and Wales in 2008, the latest figures reveal.
In Scotland abortion rates are at an all-time high and women aged between 20 and 24 are more likely to have a termination than anyone else.
Hayden Tennant works with boys and young men at Brook, which gives sexual health advice to under-25s.
He said: "There can be some situations where a girl does feel under pressure from a partner and splitting them up and seeing them separately does allow her to express how she truly feels.
"It could be the point that a relationship would end and that they'd threaten the partner with physical abuse if they didn't have a termination and abortion."
Legal rights
In England, Scotland and Wales abortions can legally be performed under certain conditions.
The first is that continuing with the pregnancy involves a greater risk to the physical or mental health of the woman, or her existing children, than having a termination.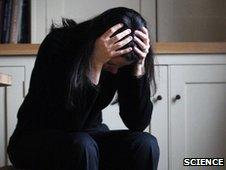 Abortion up to 24 weeks is also allowed if there is a substantial risk that the child when born would suffer "such physical or mental abnormalities as to be seriously handicapped".
An abortion must also be agreed by two doctors (or one in an emergency) and carried out by a doctor in a government-approved hospital or clinic but there is no mention of a man's rights.
Amar, whose girlfriend Veena fell pregnant unexpectedly last year, went to a clinic but couldn't go through with an abortion.
"We actually went down there for the abortion to get it done," he admitted.
"We were actually sitting in the waiting area thinking, 'Are we making the right decision?'
"We still weren't sure whether this was the right thing to do.
"When it was her turn to go in she was really upset. She was distraught and she goes, 'Look. I don't want to do it'."