Friendly Fires' second record is 'nearly finished'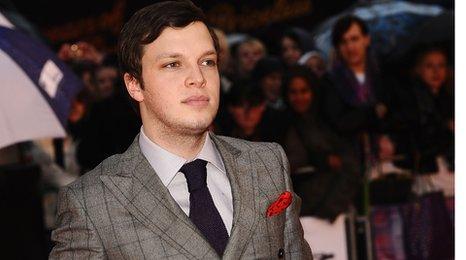 St Albans band Friendly Fires say they're halfway through making the follow-up to their debut album.
Their self-titled first effort was nominated for the Mercury Prize and the band were up for best British breakthrough at this year's Brit Awards.
Lead singer Ed Macfarlane says he has high hopes for the record but that the band are being careful about when to release it.
He said: "This next record, we don't want to wait too long that people forget about us, but we don't want to rush out an album we're not happy with.
"So we're going to have to try and get the happy medium.
"We've got about five tracks done already. It's sounding really good. I can't wait to start playing it live."
'Learning process'
Macfarlane describes the new release as "more focussed" and says the band has now fully matured and found its musical niche.
The band are back working with Paul Epworth (who produced some of their debut) and describe their latest sound as "a lot thicker".
"We've been running things through tape and trying new ways of recording things," said Macfarlane.
"We've been doing more of that, but we're not doing some sort of concept record where it's going to be one specific sound or style."
It's not us hanging out on yachts, drinking with loads of groupies - that just doesn't happen
The singer also commented on the random video podcasts they've been filming while they've been on tour.
He says they wanted to show the day to day realities of band life rather than play to the glamorous rock 'n' roll clichés.
"I think they represent the realist view. It's not us hanging out on yachts, drinking with loads of groupies. That just doesn't happen. Most of it is sat in airports waiting to play a gig."
The group have been using small flip-screen camcorders rather than big broadcast cameras to get a more natural reaction.
"I think it works for some bands like us," he added.
"But if you're Prince you probably don't want to be filming yourself making breakfast, you want to maintain some kind of mysticism.
"We're not that sort of band so we can get away with it."