Rapper Giggs UK tour cancelled over police safety fears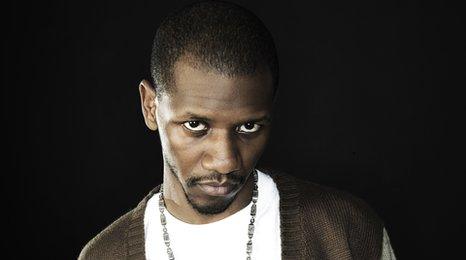 Peckham rapper Giggs has had his UK tour cancelled after promoters consulted the Metropolitan police over security fears.
The south London artist was set to head out for 10 gigs beginning in Birmingham tomorrow (24 February), but all the dates have now been pulled.
The Metropolitan police confirmed they had been contacted by promoters of the London date of the tour due to take place on 4 March at the O2 Islington Academy.
A Metropolitan police spokesperson said: "Police advised that there were concerns about potential risk to the event, if it took place."
Police statement
The statement added: "It is routine for police to work with licensed venues on a regular basis to identify and manage risk assessments for upcoming performances but the decision to cancel an event is a matter for the venue itself."
However, the rapper had claimed that police phoned around venues individually saying there was a risk.
Speaking to BBC 1Xtra News, he said: "This is how it's been from the beginning, it's just that everyone is hearing about it now. Before it used to be low key, people didn't really believe me.
"I just want to thank the police for all this great promotion that they're giving me, all these cancellations and that is just making me more powerful."
The Met responded by saying: "We routinely exchange intelligence and information with other police forces but any police decision to advise a venue about a planned event would be taken at a local level."
Representatives for the O2 Academy Islington have yet to comment.
The dates affected by the cancellation include gigs in Birmingham, Norwich, Leeds, London, Cardiff, Glasgow, Nottingham, Leeds, Cambridge and Manchester.
Included in the longlist for this year's BBC Sound of 2010 vote, Giggs is now promoting his single Don't Go There.