Eminem and Muse join Kasabian at T in the Park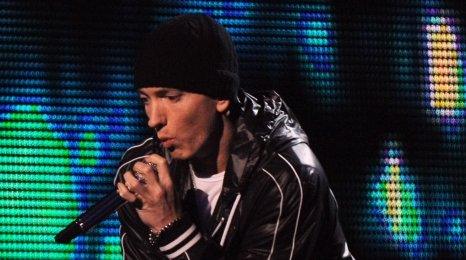 Eminem and Muse will join Kasabian as headliners at this year's T In The Park festival.
The Detroit rapper, who last played live in the UK in 2003, will top the bill at the event held between 9-11 July at Balado in Kinross-shire.
Brit rockers Kasabian were already confirmed but other new names booked to play the 2010 event include Jay-Z, Dizzee Rascal and Paolo Nutini.
Joining them will be Empire Of The Sun, Stereophonics and The Prodigy.
Last year's festival was headlined by Kings Of Leon, Blur, Snow Patrol and The Killers.
Other additions
Elsewhere, those artists playing across the festival's Radio 1/NME stage and Slam Tent include Biffy Clyro, Florence and the Machine, Calvin Harris, Faithless, La Roux, The Coral, The Courteeners, Gossip, The Temper Trap and Wolfmother.
Eminem, who released his sixth studio album Relapse in 2009, will headline a British festival for the first time since Reading in 2001.
The rapper's Anger Management Tour brought him to the UK to play live in 2003 at Milton Keynes Bowl.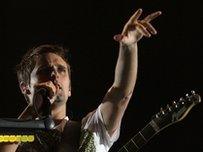 A scheduled European tour was cancelled in 2005 due to exhaustion.
Muse bassist Chris Wolstenholme said: "T In The Park we've done three or four times before but we've never headlined it before.
"I think Eminem is amazing. I haven't listened to the last album much but the album before that was incredible. I've never seen him live before.
"The only problem we have is that it's world cup final weekend. If it falls on the world cup final and England happen to be there I might have to go and watch England play instead."
30 Seconds To Mars, who finish a UK tour in Glasgow on 27 February, are also due to appear.
Lead singer Jared Leto says they're looking forward to getting into the spirit of the festival.
"There aren't enough [festivals] that we could possibly do. We love it.
"I wouldn't want to offend but I always look for an excuse to wear a kilt, so if I get permission from someone who has the authority to give it, I will definitely partake in some kilt-wearing."
Tickets for this year's T In The Park go on sale at 9am on Friday 26 February.