Eating disorders 'starting at a younger age'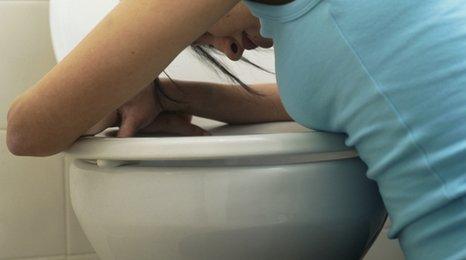 The age at which people are developing eating disorders is getting younger, a study by a leading charity says.
Beat, an organisation which supports people with eating disorders, posted a question on their website asking people suffering from anorexia and bulimia at what age they started having problems with food.
More than 150 people aged between 12 and 24 replied.
Around 20% of those who responded said they were 11 or younger when they first had problems and the youngest was just six years old.
Georgie, 12, became anorexic last summer.
"I remember playing tennis and one of my friends said, 'You've lost weight, you look really good' and I was thrilled," she said. "I wanted more friends. I thought if I was thinner people would like me more."
Georgie admits at her worst, she wanted to kill herself.
"I self harmed and I felt suicidal," she said. "My parents took all of the locks off the doors so I couldn't go in and attempt suicide. It just felt like the only option sometimes."
'Lack of research'
Beat says although the number of people it spoke to for the study was small, very little research has been done into how widespread eating disorders are among young people and at what age they start to develop problems.
I wasn't taken seriously because I wasn't underweight
Georgie, who became anorexic last year
The exact number of people in the UK diagnosed with illnesses like anorexia and bulimia has never been calculated.
The charity is now calling on the next government to find out this figure.
Georgie's parents quickly realised something was seriously wrong and she was admitted to a specialist eating disorder clinic.
She spent six weeks there, on an intense eating plan. Now better, she says it's difficult to accept that eating disorders aren't always taken seriously.
See Georgie's story on the Revealed pages of BBC Switch
"One of my best friends was hospitalised and tube fed because she wasn't treated properly," she said.
When she first became sick, Georgie didn't realise she had a mental illness.
She said: "I remember asking my mum how my sister felt about it, and she said, 'She's horrified that you want to kill yourself'.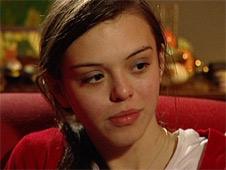 "That wasn't how I thought about it. I felt stronger than people, because I had more self control.
"She was ignored slightly, which is ridiculous. She wasn't referred to a psychiatrist because anorexia isn't treated as a serious mental disorder, it's thought of as a lifestyle choice.
"I wasn't taken seriously because I wasn't underweight. I want people to know that anorexia is out there.
"We all need to do more to look out for it, so we can stop it before it's too late."