Introducing…Theophilus London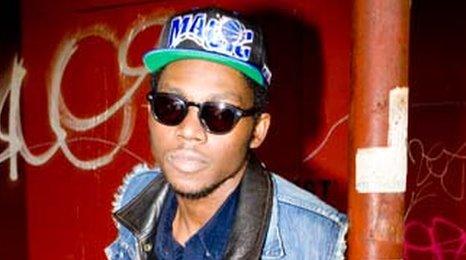 Theophilus London knows people. He also knows that he knows people.
During our 15 minute chat he'll tell us about how he spent Grammy's night partying with Solange Knowles (Beyonce's sister) and super-producer A-trak.
He'll tell us how he once met his idol Whitney Houston, how working with Damon Albarn felt so unreal it was like being in a TV commercial and how he's completed work on a side-project with Mark Ronson called Chauffeur.
He'll also let slip that he's in the UK to work with Hudson Mohawke and Simian Mobile Disco, and that his new mixtape features Lightspeed Champion, TV On The Radio's Dave Sitek, that he's good friends with Ellie Goulding.
Well connected
Anyway, you get the picture, the man born Theophilus London II ("that's my name, it's not an alias") is a hugely well-connected fellow.
And not without good reason. Since releasing his debut mixtape he has picked up a lot of pals.
"It was just my favourite jams from past times like Prince, Kraftwerk, Michael Jackson, Whitney Houston," he says of his first release in a thick New York accent.
"It was received well just on a small level. For boutique people and people who appreciate music like that.
"Mixtapes are very personal and they describe who you are better than an album sometimes."
His next outing comes in the form of his second full-length release, a new mixtape called I Want You in March. With it, he's aiming to reach a broader audience than the underground pop circles currently enthusing about him.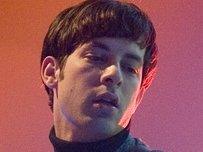 The Theopholius London package is something he's been working on for a long time though.
"It started in school just having a creative journal," he recalls of his early writing memories. "When you're a kid you're only exposed to what's going on in your mind. The mind is like a bigger than outer-space type of thing."
Side project
Whilst London's concentrating on getting his mixtape out and remixing tracks for friends like Penguin Prison and Ellie Goulding, there's also Chauffeur his project alongside Mark Ronson, Sam Sparro and the Dap Kings (Amy Winehouse's sometime backing band).
It started last summer and has recorded in Williamsburg, New York.
"It's more like 80s hip-hop Aaliyah vibes like Miami, New York city west side highway," he rattles. "Drugs, motorcycles and brunettes - that's what it's about. My music is not really about that sometimes."
One track is already available, but that project is likely to see the full light of day this spring. In the meantime Theophilus is concentrating on building his name and playing live - an experience he loves.
"I hate writing texts to girlfriends because you can't really see emotions in texts. You can get confused on what she says," he concludes. "The dialogue just gets screwed up but if I'm on stage you can't screw up the dialogue."
Straight-talking, Theophilus London only looks like making more friends in the future.