Singer Ellie Goulding prepares 'emotional' debut album
Find out how heartbreak, missing home and the toiletry habits of her producer's cat informed one of the most talked about debut albums of the year.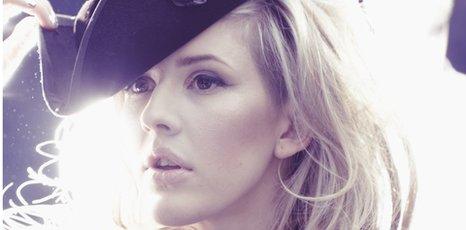 Tonight (Tuesday 16 February) Hereford-born songwriter Ellie Goulding will walk onto the cavernous stage at London's Earls Court and pick up the critics' choice Brit award.
She'll have new shoes, a sparkling outfit and a professional applying her make-up.
Some achievement - but not, as she says, as big an achievement as releasing her debut album, recorded in slightly less salubrious surroundings and due out in a fortnight.
"A futon bed which was always in a bed format so not like a chair," she begins, describing the Bromley, Essex bedroom of producer and friend Starsmith where the album was recorded.
"A really tiny bedroom, his cats would come in and wee everywhere. It smelt a bit because of that.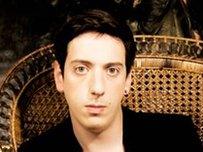 "One time, Chris who plays guitar on some of the tracks left his pedal box and the cat comes in and just casually pees as if it's a cat tray or something. We just all stared in disbelief. He has like eight cats.
"His [Starsmith] mum's a cat lover, but he does love his cats. I've even mentioned one of the cats on my album sleeve."
Together, Goulding and Starsmith (20-year-old Fin Dow-Smith) spent much of 2009 in their den, a room they returned to work in between a tour with Little Boots and appearances on shows like ...Later With Jools Holland.
'Emotional' journey
Goulding says it has been an "emotional" journey, one which ended with her record company "literally prizing the finished album" from the duo's fingers.
"It's a mix of songs I'd written from when I was 18 to around about now," she explains. "I've gone through so many phases in my life since then.
"I've been really down and depressed and I've been really uplifted. The last song on the album reflects my latest mood. I'm feeling less negative about love.
"I'm really happy with it, I'm proud of it. I have confidence in it. This is it now, this is me."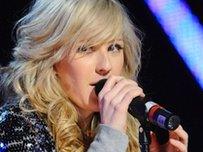 Singles included on it like Under The Sheets and Starry Eyed might hint at a positive vibe but Lights does have a few dark corners.
Like the ode-to-her-roots Wish I'd Stayed.
"It's dark in terms of sentiment but it's quite uplifting," says Goulding. "I don't sleep with the lights off, I have to sleep with the lights on."
She might be a little nervous over the upcoming reviews the album will receive but one thing she's not getting flustered about is the raising of her own profile. Like seeing herself on billboards or online ad banners.
"It probably should, but it doesn't," she giggles. "Even though a few years ago I didn't know I was going to be a musician or a singer, I almost feel now that I've been doing it for a couple of years it's sunk in.
"I hadn't expected it to happen, but had a sense that something bizarre would happen to me. That like I'd mentally prepared myself a while ago for it.
"I haven't yet seen myself on TV but I heard myself on the radio last night and that doesn't freak me out. There are some things that happen, when I hear about people like Katy Perry tweeting about me - that's really weird."
'Under scrutiny'
In many ways the release of her debut album is actually a lot calmer.
December through to January saw the 23-year-old appear in every Ones To Watch poll going and follow the likes of Little Boots and Mika in picking up top spot in the BBC's Sound Of 2010 vote.
"I feel like in the beginning I was under a lot of scrutiny when the BBC thing came out," she admits.
"I feel like people were quite critical about it because there are artists in the past who've won it who haven't done as well as people expected.
"That was that edge of it, people being cynical but now it seems like everyone is praising and everyone's being supportive."
Ellie Goulding's debut album Lights is released on 1 March.