Kooks preview new 'off the wall' third album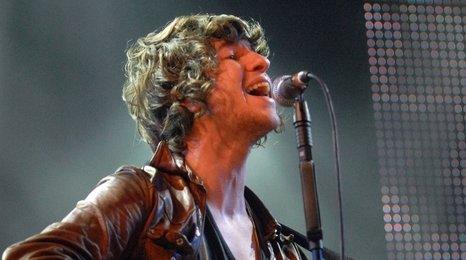 The Kooks' lead singer Luke Pritchard has described the sound of their forthcoming third album as "off the wall".
Following up their second album Konk (2008) the LP is planned for release in summer 2010.
Speaking to Newsbeat Pritchard said: "It'll probably be quite off the wall. It feels like we've gone back to writing how we did on the first record in a way with the arrangements of the songs.
On the gap between this album and their last, he added: "It feels like a long time since we've played or done anything."
Transition period
The last two years have been a period of transition for the group who released their debut Inside In/Inside Out in 2006.
It's always quite strange being in a band - it's very fragile
Luke Pritchard, The Kooks
"It was quite crazy for us within the band. As soon as things have become a bit more settled we've just been in London picking up the vibes. It seems to have all come together," said Pritchard.
The singer, along with lead guitarist Huw Harris, are the only two original member of the band left.
In late 2009 drummer Paul Garred departed following to a nerve problem in his arm, following bassist Max Rafferty, who left to be replaced by Peter Denton.
"It's all very amicable, we're still good friends with Paul. We're still best friends and all that," he says.
"It's always quite strange being in a band. It's very fragile.
"We've had a lot of times where it's felt like it's all going to fall apart but then it comes back together amazing again.
"Everyone's pushing and pulling, everyone's trying to work together and sometimes it doesn't work out."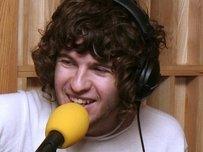 Pritchard insists the band are as strong as they've ever been.
"When all this crazy stuff is going on you just feel like it's going to collapse. The music is what keeps you going. If the music keeps coming then who cares?
"The new tunes sound like the best we've ever done. If it wasn't like that then maybe we wouldn't be on the phone. We didn't think about splitting."
Discussing the sound of the new material Pritchard said it had been informed by Beck and that he's been listening to "groove led rock 'n' roll" like Alf Stewart.
"To be honest with you I'd have rather put out a record sooner," he said. "I wish we'd put out more stuff because we write a lot. The fourth album hopefully will be out quicker."