R. Kelly's 'back in the closet' with musical soap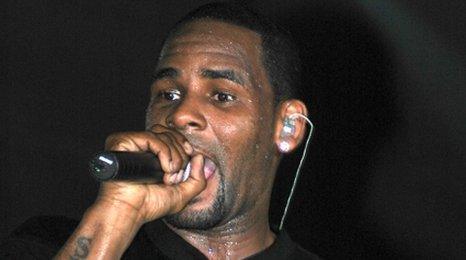 R&B singer R. Kelly is to release 15 new episodes of his bizarre musical soap opera Trapped In the Closet.
The star announced the latest instalments in a video, posted on Twitter.
Sitting on a plush red sofa, wearing a shirt and tie, Kelly says: "Yo, whassup world. It's Kels.
"I've been hearing a lot of people talking about Trapped In The Closet, people been asking what the package is.
"Before I start releasing this stuff, I need to know if this is what you guys want from me."
Trapped In The Closet has been called an R&B opera or hip-hopera.
In it, Kelly plays Sylvester, a married man who sleeps with LeShay.
Her husband returns unexpectedly and a series of increasingly weird events follow.
The entire story is narrated in song by R. Kelly, and features such immortal lines as "the man was a midget... midget... midget."
It was released in 22 chapters between 2005 and 2007.
The latest instalments are the first since the singer was cleared of child pornography charges.
Kelly was accused of video taping himself having sex with a 13-year-old girl.