Gorillaz to release comeback single and album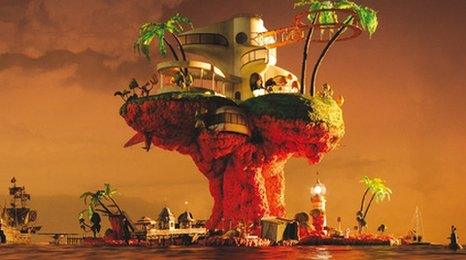 Gorillaz are back after five years with a new single on 26 January, Stylo, featuring Mos Def and Bobby Womack.
The new album Plastic Beach is to follow, which the group say "was recorded on a secret floating island deep in the South Pacific".
The animated band tucked themselves away to what it called the "most deserted spot on the planet" and "away from the remnants of humanity."
Gorillaz formed in 1998 and have since sold 12 million copies of their previous two albums, Gorillaz (2000) and Demon Days (2005).
Other tracks on the album, out 8 March, also feature Kano, Snoop Dogg, Lou Reed and De La Soul. The first single Stylo is Zane Lowe's "Hottest Record In the World."
Gorillaz creator, Damon Albarn, got back together with Brit Pop band Blur for a comeback tour in 2009.